Do you own or manage a horse club and want to create an online presence without breaking the bank? Look no further! In this article, we'll introduce you to a fantastic solution: a free website template designed exclusively for horse clubs. Whether you're organizing events, offering riding lessons, or just want to share your passion for these majestic animals, having a website can help you connect with fellow enthusiasts and potential members. Let's dive into the details!
Benefits of Having a Website for Your Horse Club
In today's digital age, having an online presence is essential for any organization, including horse clubs. Therefore, a website allows you to reach a wider audience, share information about your club's activities, and attract potential members. With our free website template, you can establish an impressive online headquarters for your horse club without the need for advanced technical skills.
Exploring the Features of Our Free Website Template
User-Friendly Design
Our free website template for horse club boasts a user-friendly design that ensures your visitors have a seamless browsing experience. Whether they're on a computer, tablet, or smartphone, your website will adapt to different screen sizes, keeping your content accessible and visually appealing.
Event Management
Organizing events is a crucial part of any horse club, and our template has you covered. You can easily create event pages, provide details about upcoming activities, and allow visitors to RSVP directly through your website.
Photo Galleries to Showcase Your Horses
A picture is worth a thousand words, and our template allows you to create stunning photo galleries to showcase the beauty of your horses. Whether it's snapshots of your horses grazing in the fields or action shots during riding events, you can captivate your audience with visual storytelling.
Blog Section for Sharing News and Tips
Engage your audience with a blog section where you can share the latest news, tips on horse care, and stories from club members. A regularly updated blog not only keeps your visitors informed but also improves your website's search engine ranking.
Contact Information and Inquiry Forms
Make it easy for interested individuals to get in touch with your club by providing clear contact information and inquiry forms. Whether someone wants to inquire about membership, lessons, or events, they can reach out to you directly through the website.
How to Get Started with the Free Website Template
Setting up your horse club's website is a breeze with our template. Here's a step-by-step guide to get you started:
Step 1: Accessing the Template
Visit our website and navigate to the "Free Templates" section. Look for the "Horse Club" template and click "Get Started." You'll be prompted to create an account or log in if you already have one.
Step 2: Customizing Your Website
Once you've accessed the template, you can customize the layout, colors, and fonts to match your club's branding. You can also upload your logo and images to make the website truly yours.
Step 3: Adding Content
Use the user-friendly content management system to add pages, text, images, and more. Create sections for your club's history, mission, and the services you offer.
Step 4: Making Your Website Live
When you're satisfied with your website's design and content, hit the "Publish" button to make it live. Congratulations, your horse club now has an online home!
Free Gorgeous Horses WordPress Theme & Website Template
Equestrian Responsive WordPress Theme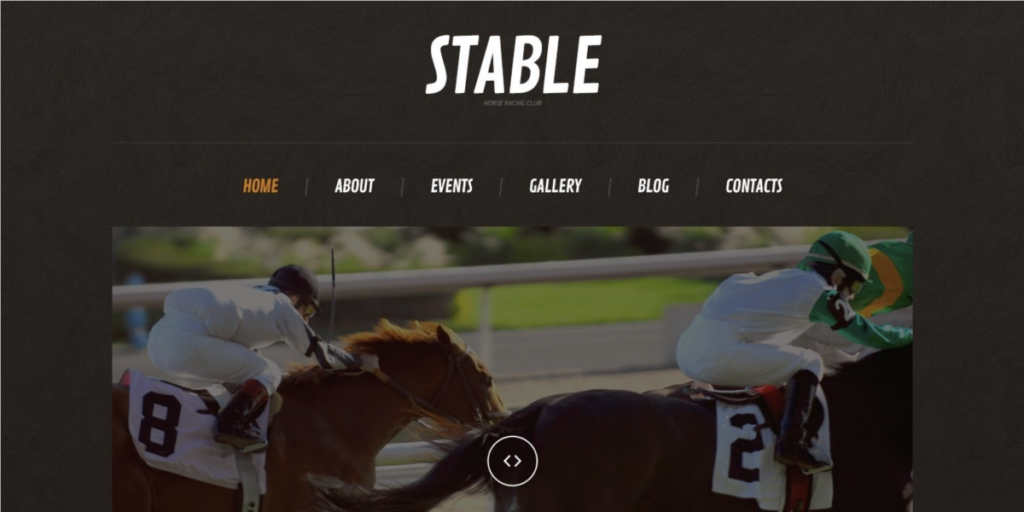 Free Horse Responsive WordPress Website Template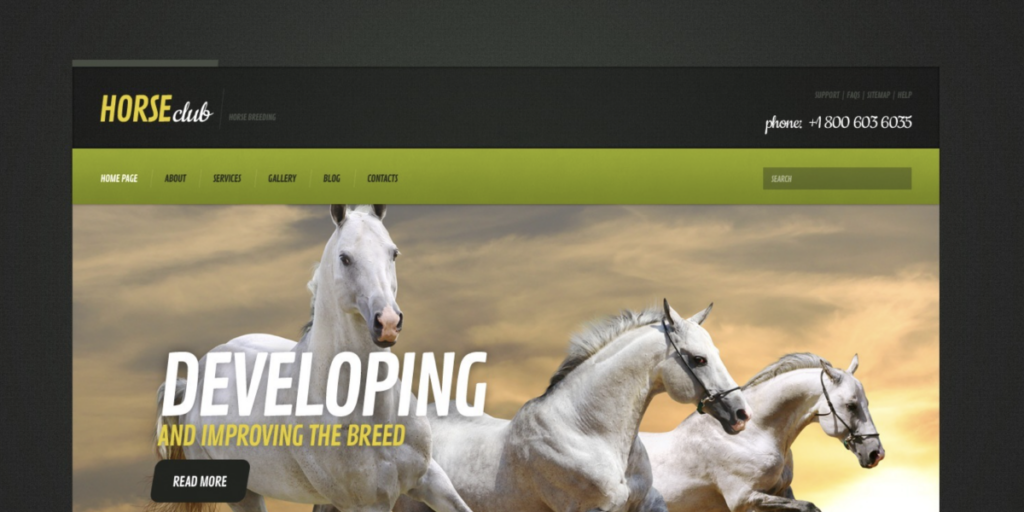 Conclusion
Creating a website for your horse club has never been easier. With our free website template, you can establish a captivating online presence that draws in horse enthusiasts and potential members. Share your club's story, showcase your horses, and provide valuable resources to engage your audience. Remember, a well-designed website can be a gateway to forming lasting connections within the horse community.