Design is a notion that can't have any certain and constant characteristics. It depends on thousands of nuances, especially the designer's vision, and creativity. Tastes certainly differ, but we're sure you will appreciate this week's free website template. Today we want to share with you this stylish goodie. It will easily reflect the nature of your business in a clean and clear manner perfectly suiting your business project. You can use the blocks below the jQuery slider for your business ideas to give more information to your potential customers. You will represent your project in an easy-for-perception manner by means of this Free Website Template for Business Projects with jQuery Powered Slider.
What is a Free Website Template for Business Project with jQuery Powered Slider?
A Free Website Template for Business Project with jQuery Powered Slider is a pre-designed website layout that incorporates a dynamic jQuery-powered slider. jQuery is a popular JavaScript library that enables developers to add interactive elements to websites easily. This template offers a ready-made structure, including responsive design, customizable components, and a captivating slider, making it ideal for business projects of all sizes.
Benefits of Using Free Website Template for Business Project with jQuery Powered Slider
With numerous website templates available, opting for one with a jQuery-powered slider can be a game-changer for your business project. Let's explore the benefits:
1. Enhanced User Experience
The jQuery-powered slider adds a touch of elegance and interactivity to your website. It allows you to showcase your products, services, or portfolio items in a visually appealing manner, creating a lasting impression on your visitors.
2. Mobile Responsiveness
In today's mobile-centric world, having a mobile-responsive website is non-negotiable. Free Website Templates with jQuery sliders ensure that your website adapts seamlessly to various screen sizes, enhancing user experience across all devices.
3. Time and Cost-Efficient
Creating a website from scratch can be time-consuming and costly. By utilizing a free website template, you save time on design and development, enabling you to focus on other aspects of your business project.
4. Easy Customization
While the template provides a ready-made structure, it also offers flexibility for customization. You can modify colors, fonts, images, and content to align with your brand identity and business requirements.
5. SEO-Friendly
Search engine optimization (SEO) is critical for driving organic traffic to your website. Free Website Templates are built with SEO best practices in mind, helping your site rank higher on search engine results.
Globaly – Full Cycle Business Management & Consulting Responsive WordPress Theme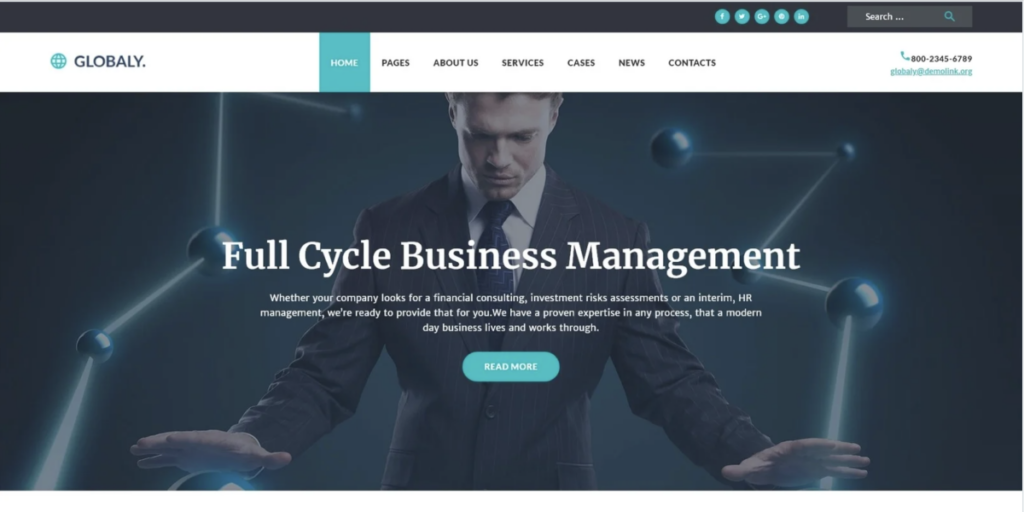 Free Techmax – IT Solutions & Technology HTML5 Website Template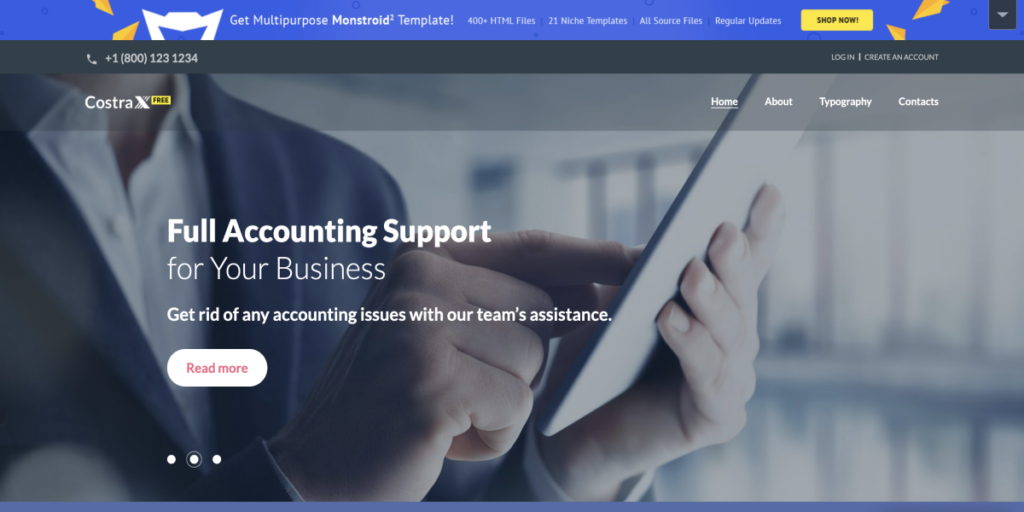 Feel free to visit free template's download page at TemplateMonster. Just type your email address (don't forget to uncheck the newsletter subscription checkbox in case you're already subscribed, otherwise you may not be able to download the zip file). We wish you good luck in all your beginnings and website startup.