Orange is the color of joy, wisdom and success. It radiates warmth and happiness. Also, it easily attracts people's attention.
The color orange stands for fire and flames, excitement and adventure. This reddish-yellow color is optimistic and positive. You can hardly find another color that would be so encouraging and uplifting as orange. As bright and inviting color, orange relates to social communication and inspiration.
If you like orange and would like your website to be this color, we suggest that you see Orange Web Templates. The best thing about these templates is that they are available free of charge and can be used for different websites and blogs.
To learn more about the Free Web Templates featured here or download them, please click on the screenshots you like best.
Free Web Template #1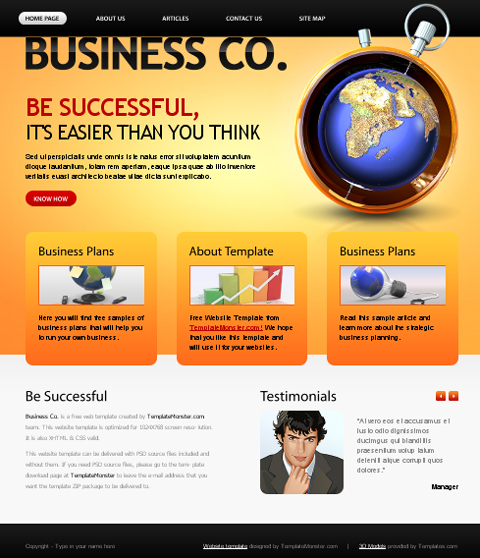 Free Web Template #2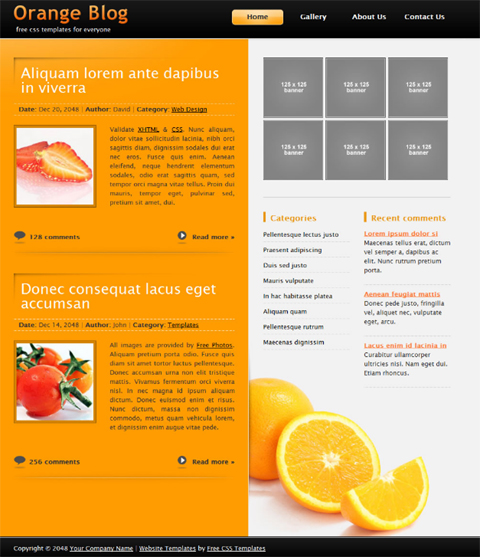 Free Web Template #3
Free Web Template #4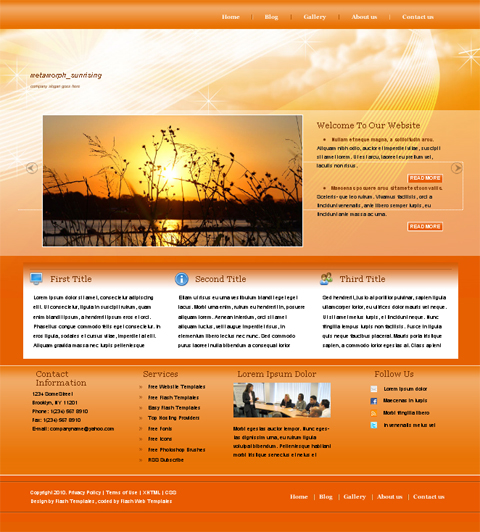 Free Web Template #5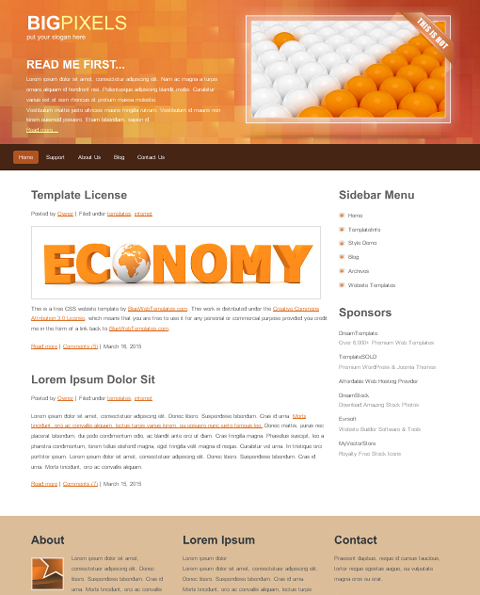 Free Web Template #6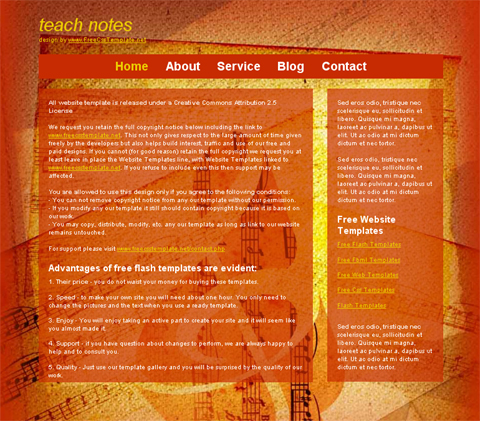 Free Web Template #7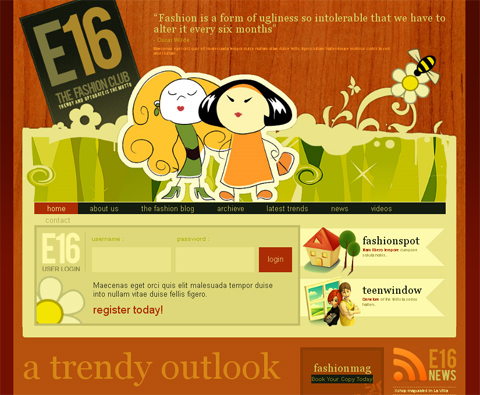 Free Web Template #8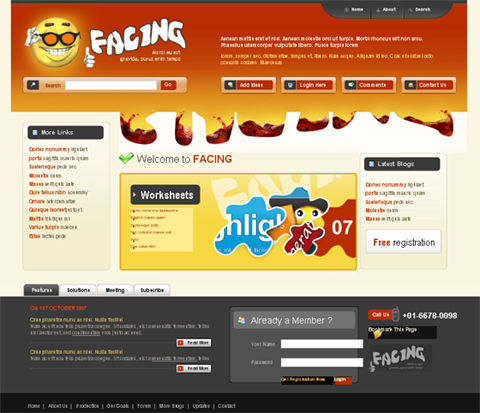 Free Web Template #9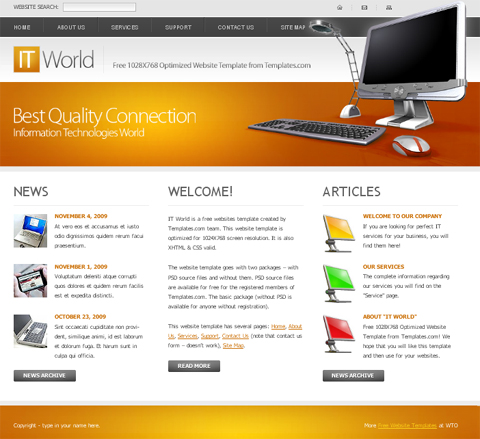 Free Web Template #10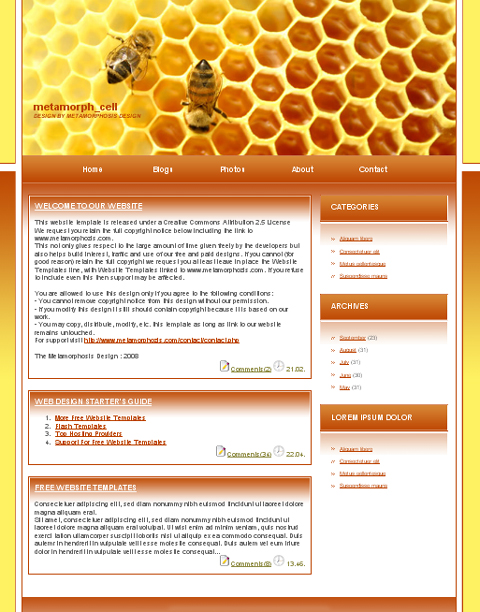 Free Web Template #11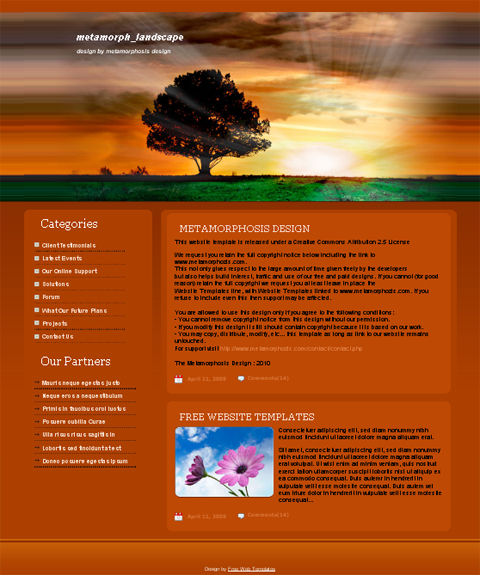 Free Web Template #12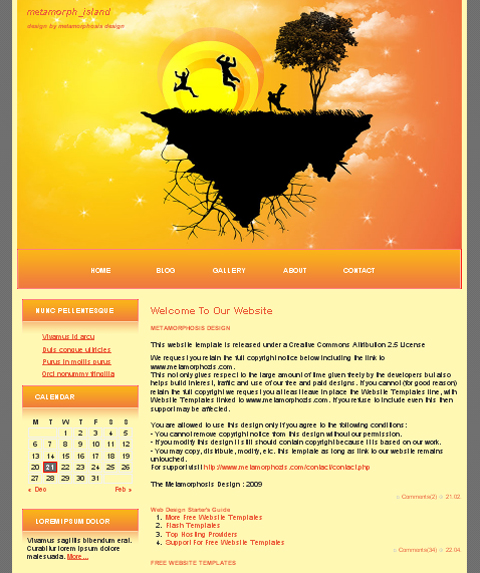 Free Web Template #13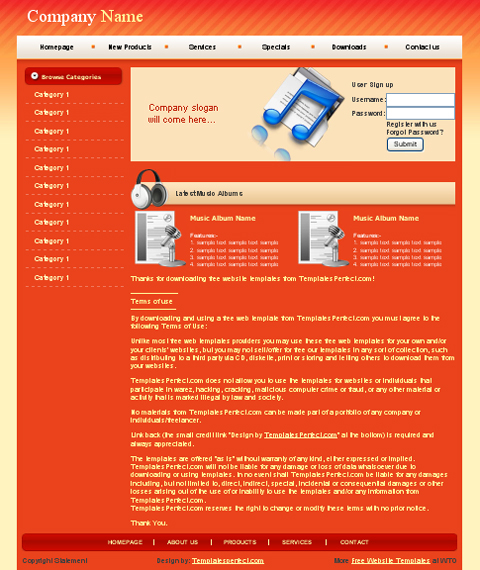 Free Web Template #14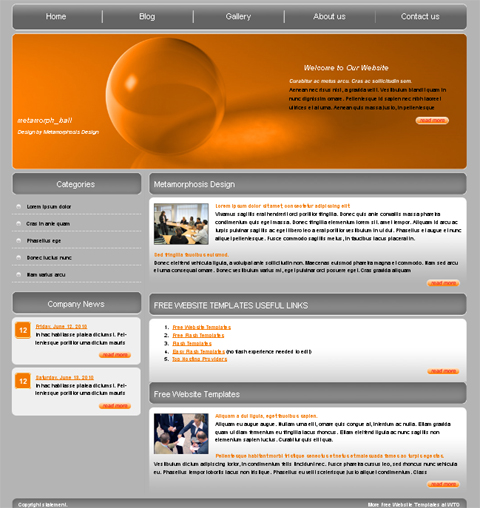 Free Web Template #15