Want to build a furniture website or an interior design blog? Looking for the most affordable way to do it? Then what can be better than free website templates, especially those which are to be applied to interior design and furniture sites? Below is a list of 15 interior and furniture templates so we're pretty sure that you will find a template to your liking here.
We bet the article will be of a prime interest to interior designers, web designers and anyone trying to get an interior design business online. Whether you need a layout for an online furniture store or an interior design site, you can find it on the list. As our list includes free web templates from different companies it allows you to compare them and choose the right one for your project.
Please check back often to stay inspired and informed of the most awesome
Free Web Templates.
Free Web Template #1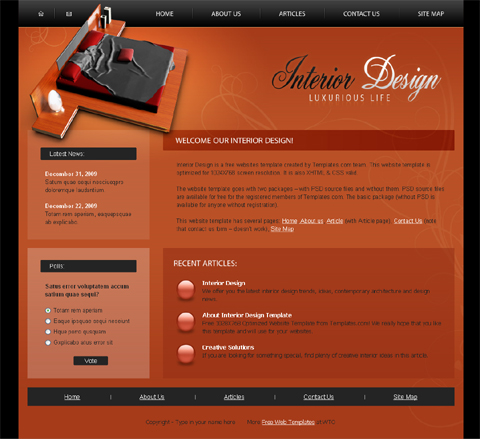 Free Web Template #2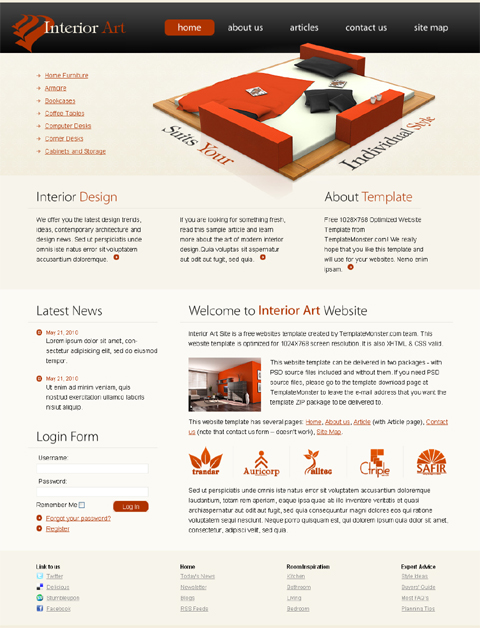 Free Web Template #3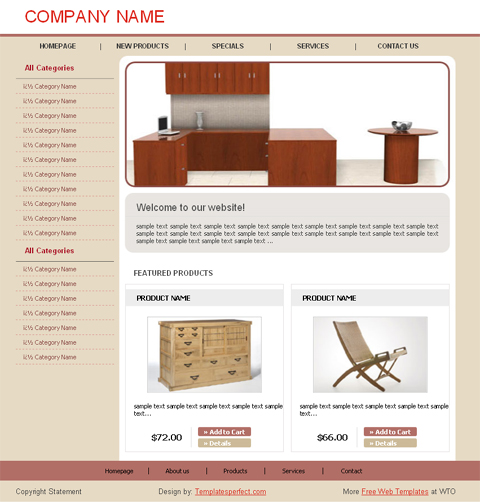 Free Web Template #4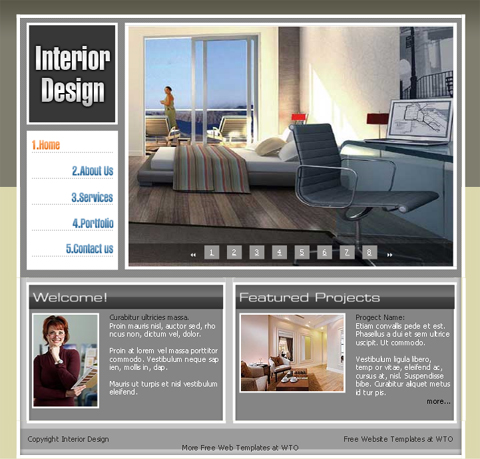 Free Web Template #5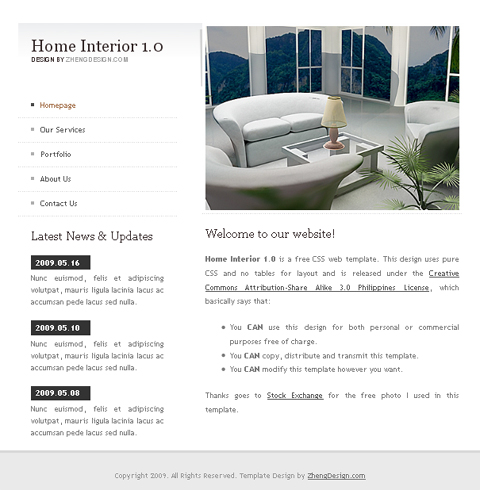 Free Web Template #6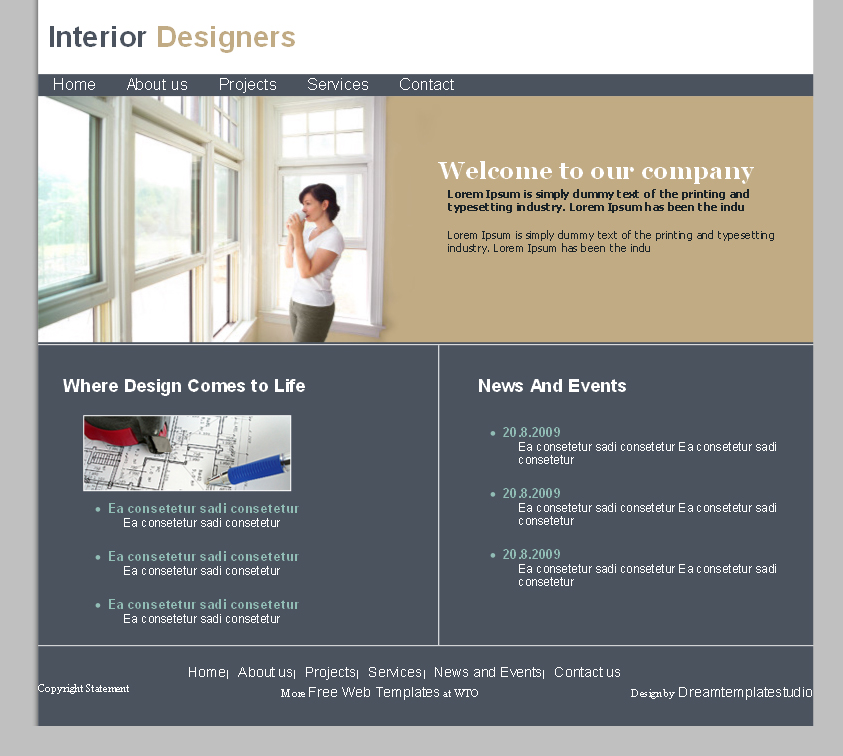 Free Web Template #7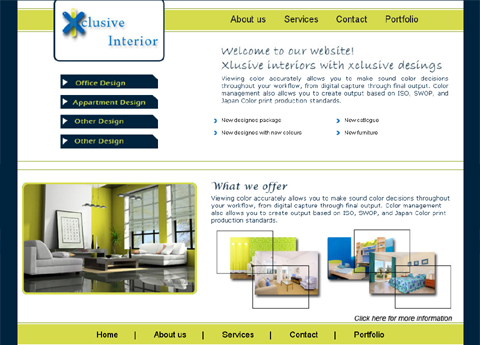 Free Web Template #8
Free Web Template #9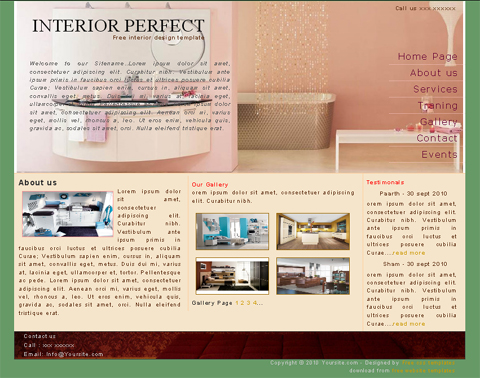 Free Web Template #10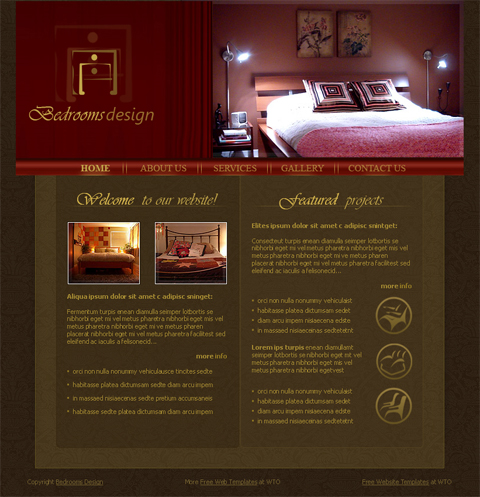 Free Web Template #11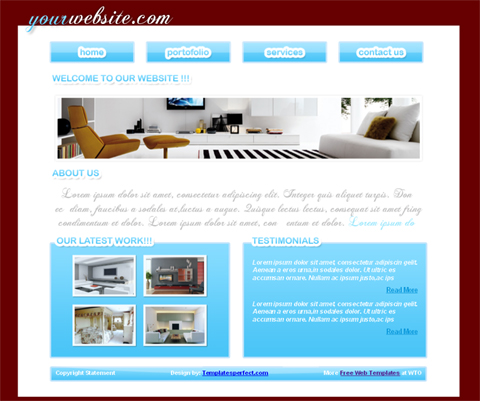 Free Web Template #12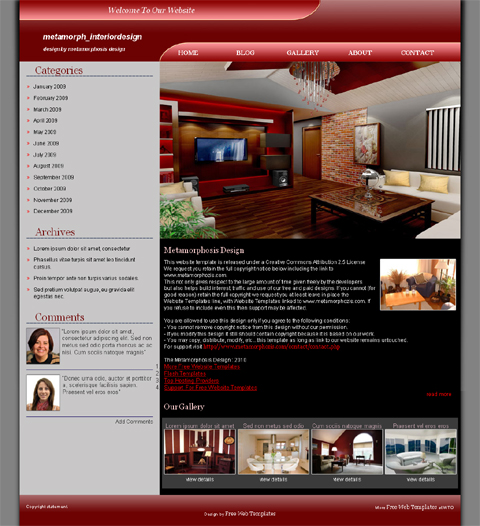 Free Web Template #13
Free Web Template #14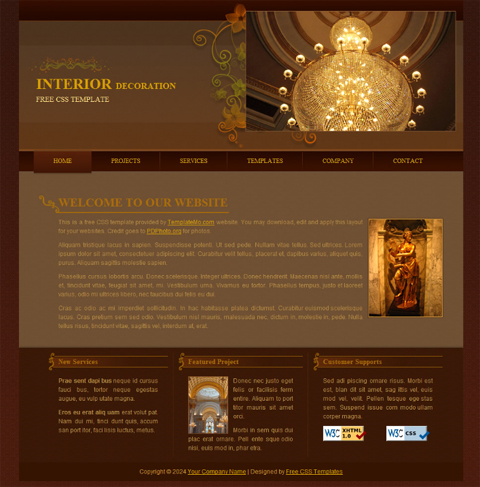 Free Web Template #15