Are you a landscaper or a landscaping business owner looking to establish a strong online presence? Creating a website is an essential step to showcase your work and attract potential clients. While designing a website from scratch can be time-consuming and expensive, there's a more accessible option available: using free templates. In this article, we will explore how you can build landscape websites using free templates, saving you time and money without compromising on quality.
Benefits of Using Free Templates for Landscape Websites
Cost-Effectiveness: Free templates eliminate the need for hiring a professional web designer or investing in expensive website development. You can save a significant amount of money while still achieving a high-quality website.
Time-Saving: Building a website from scratch can be time-consuming, especially if you have limited web design knowledge. Free templates streamline the process by providing a pre-built structure that you can modify to suit your needs, significantly reducing development time.
Professional Design: Free templates are often designed by experienced web designers, ensuring a visually appealing and modern layout. This professional look enhances your credibility and helps attract potential clients.
User-Friendly: Most free templates are user-friendly and intuitive, making it easy for even those with minimal technical expertise to create a website. You can focus on adding your content and customizing the design rather than worrying about complex coding.
Flexibility and Customization: Free templates offer a range of customization options, allowing you to personalize the website to match your brand identity. You can modify colors, fonts, images, and layout elements to create a unique website that reflects your landscaping business.
Responsive Design: Many free templates are designed with responsiveness in mind, ensuring your website looks great on various devices, including smartphones and tablets. This mobile-friendly design is essential in reaching a wider audience and providing an optimal user experience.
Choosing the Right Free Template
When selecting a free template for your landscape website, consider the following factors:
Visual Appeal: Choose a template with a design that aligns with your brand image and aesthetics. Look for templates that incorporate natural elements and high-quality images related to landscaping.
Ease of Use: Ensure the template has an intuitive interface that allows you to easily navigate and customize the website. Look for templates that provide clear instructions and documentation.
Functionality: Assess the template's features and determine if they meet your specific needs. Consider elements such as image galleries, contact forms, blog integration, and portfolio sections.
Responsiveness: Verify that the template is responsive and optimized for different screen sizes. This ensures your website will look great on all devices, enhancing the user experience.
Now, when you move to the bottom of the article you should see 3 website templates, each of which can be that special one that will help you build a landscape website.
Free HTML5 Theme for Exterior Design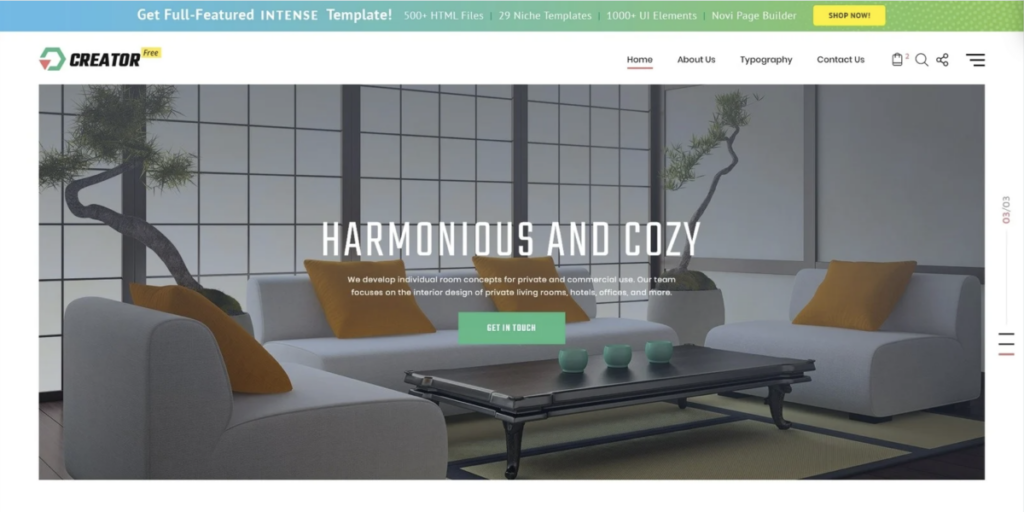 Jardinier lite – Landscaping Services WordPress Theme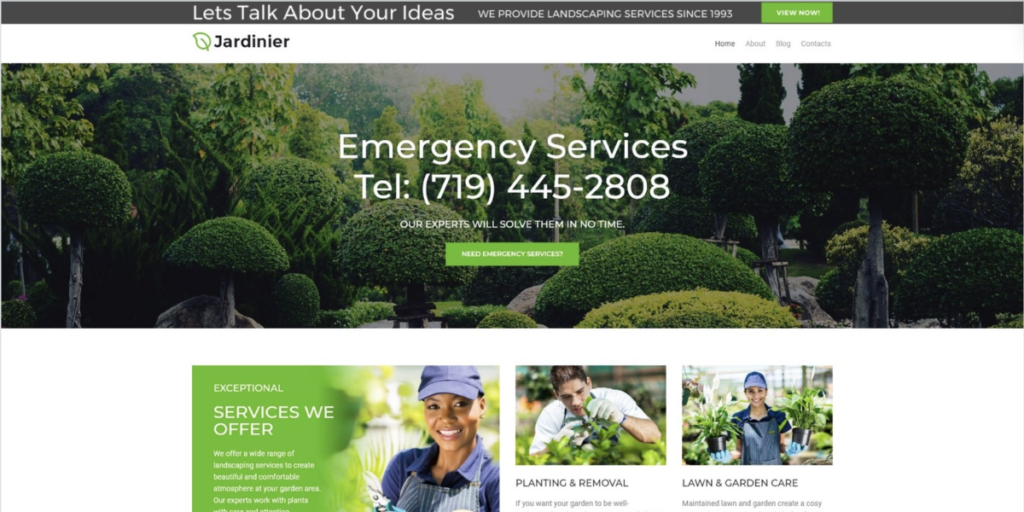 Free Landscape Design WordPress Website Template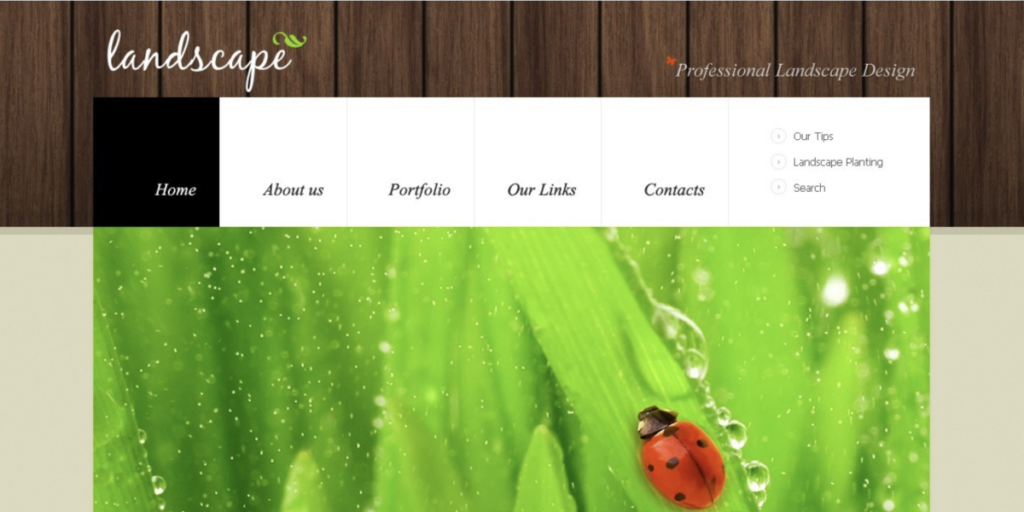 The most important you should know about the free website templates below is that they will be of prior interest to landscape designers, landscape gardeners, landscape architects, and those who want to build landscape websites fast and easily. Of course, the templates are available free of charge and you can edit them as you wish. So why don't you try them out and promote your landscape services without extra expenses?