A framework for quick development of front-end web interfaces named Bootstrap framework became a reason of changes and improvements in the sphere of website creation. Bootstrap managed to turn into an incredibly popular repository on GitHub and caused the appearance of new products.
Today we want to share with you some great news! TemplateMonster launches Bootstrap templates (follow the link to see the company's full assortment of these products). You are welcome to visit the presentational page of the product in order to learn more about its peculiarities and characteristic features. Combining native Bootstrap functionality and a great multitude of fully-optimized unique add-ons these templates are going to surprise and impress you.
There are some of the add-ons we want to tell you about:
Pages
Portfolio
Slider
Social & Media
CSS3 Tricks
The very templates are built on the bootstrap framework and based on the fluid grid being responsive and supporting a handful of media queries.
To make the acquaintance with the product easier TemplateMnoster team proposes a panel at the top of each theme with links to all must-read info.

Template Monster Add-ons :
All they are gathered in the last link we have mentioned above.So, let's discuss them more circumstantially.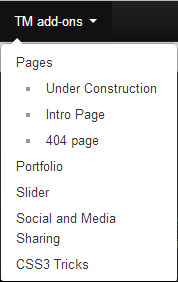 Pages
Pages link will lead you to three subpages: Under Construction, Intro Page and 404 Page – thus proposing you quick access to these pages.
404 Page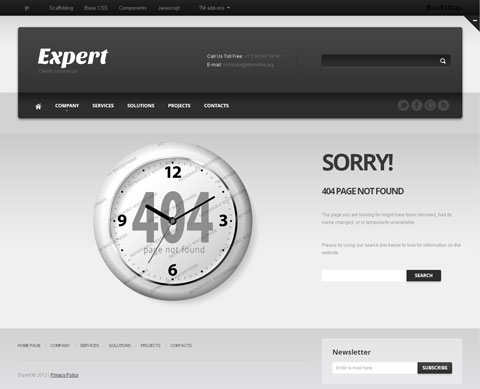 Portfolio
This page is aimed to let you modify the look of your portfolio page. Actually, there are 7 portfolio pages at your disposal and you can choose any you suppose to be the most suitable one.
Just click through the icon and you will see the code of the layout which you can Copy+Paste into the page body. That is all you need to do. Enjoy the result!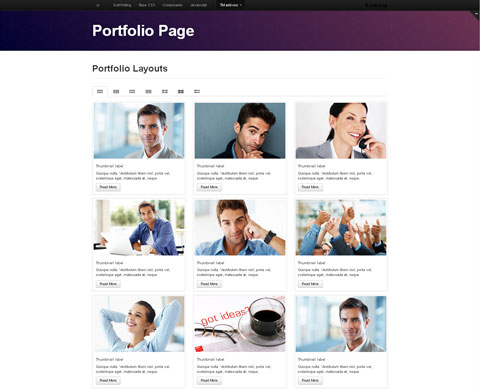 Slider
It is created for image flipping effects modification. You are proposed two variants of Camera Slideshow Slider:Basic Slider and Slider with thumbnails. Here you will find the same principle of Copy+Paste the code.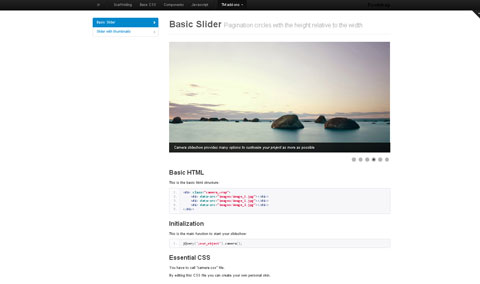 Social & Media
Here you will discover how to implement S&M features to your website pages.You can add Social Media services by means of the icons provided in the documentation and again just Copy+Paste the code.
CSS3 Tricks
Image Hovers, Animated Buttons and CSS3 Styles are offered for your kind consideration. Feel free to implement them in accordance with your needs.
8 image hovering effects are at your disposal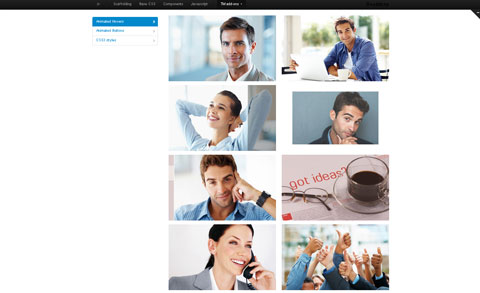 Button animation
Just add the needed class to the < a > tag to enable button animation: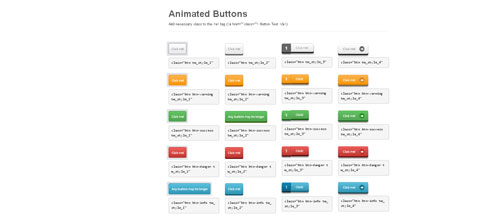 CCS3 effects
Here you will find great multitude of CCS3 effects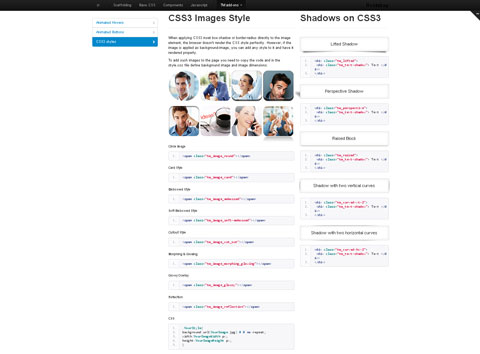 In addition to all this information we propose you to try Bootstrap Themes in order to evaluate their benefits yourself. Below you'll find 5 of them. Choose any you find the most suitable one and make the most of its potential.
If you still want to clarify some aspects you can practise your skills by means of a Free Sample that was created specially for your convenience or to discover even more information about Bootstrap following the link. Have a nice day, we do hope Bootstrap will inspire you for new projects creation.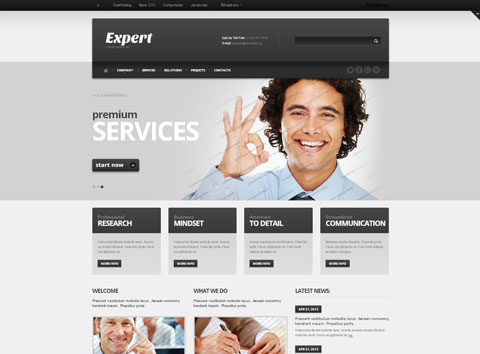 * * *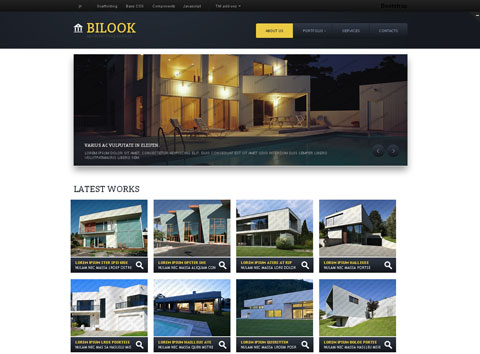 * * *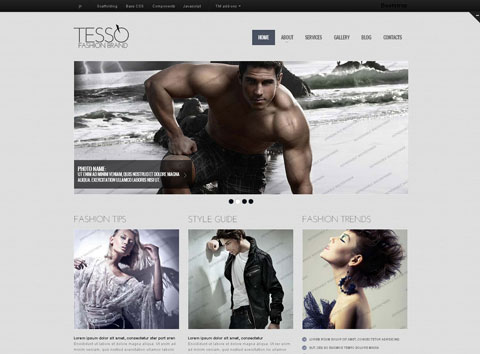 * * *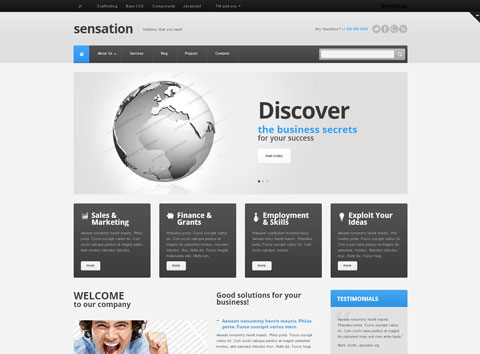 * * *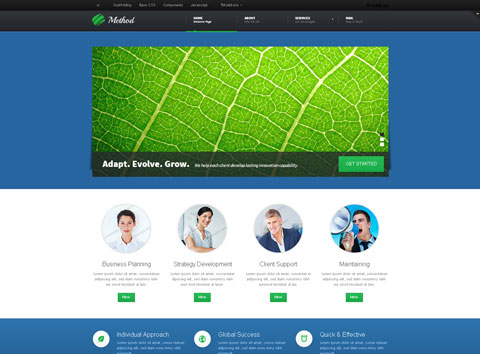 * * *