Once you are ready with your web project, you must think about its presentation. In fact, it's important to approach this issue with due diligence, as the way you present your work has a direct impact on customers' decision to take it or leave it. However, an effective demonstration of your craft takes a lot of time and requires creativity. And if you put all your time and energy into polishing your design, you may find it challenging to take good care of your project's showcase. This is when PSD mockups come in handy.
In short, mockups can be defined as scales or full-size models of designs intended for demonstration, assessment, promotion, and similar purposes. With their help, you can show clients the way your project will look in its natural environment and get their feedback on it. What's cool about mockups besides their realistic look is ease of use. Thanks to their fully customizable Photoshop layers, all you have to do is to embed your artwork into smart objects by simply dragging and dropping, and it's ready for an exhibition.
Today, you can find different types of mockups, particularly devices, brochures, flyers, posters, business cards, T-shirts, magazines, and others. If you are a web designer striving for a spectacular showcase of your project, check our exclusive set of the latest free mockups of devices. They can be used to display both your overall website design and its certain part. Whether you want to set your work in a larger or smaller frame, our selection has an appropriate option for you. You can choose from desktop, laptop, tablet and smartphone mockups. Portable devices can render the responsiveness of your design, that's why mockups with them are in great demand at present.
Keep in mind that we've filled our set solely with free PSD mockups of 2015 developed by trustworthy resources. They have much more cool mockup freebies that were released in previous years. If you like, you can also check them up. Although they are available for free, they still don't yield to paid alternatives.
So, enough of reading for now. Start looking through our assortment of free device mockups of 2015 below.
Free PSD Mockups of Desktops & Laptops
Let's start with mockups meant to demonstrate UI designs via large viewports.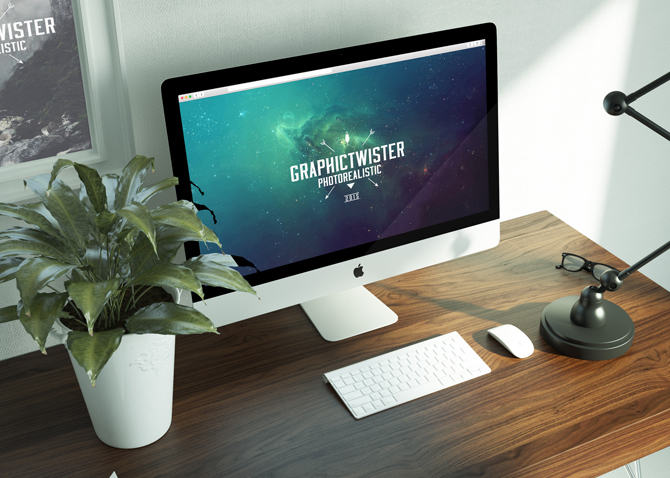 This iMac workspace mockup of 2,500 x 2000 px allows for an elegant showcase of your design by means of an Apple desktop. As a bonus, there is also a wall frame spiced up with a photorealistic effect.
* * *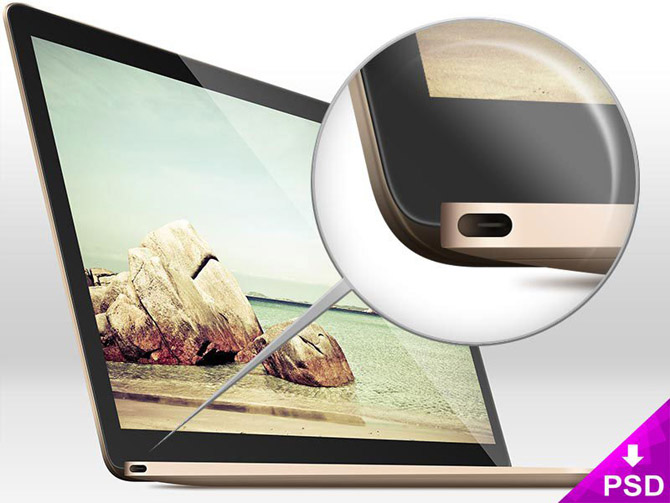 Add a professional touch to your project presentation using this realistic MacBook mockup. This high-resolution freebie has the following dimensions: 4000 x 2717 px.
* * *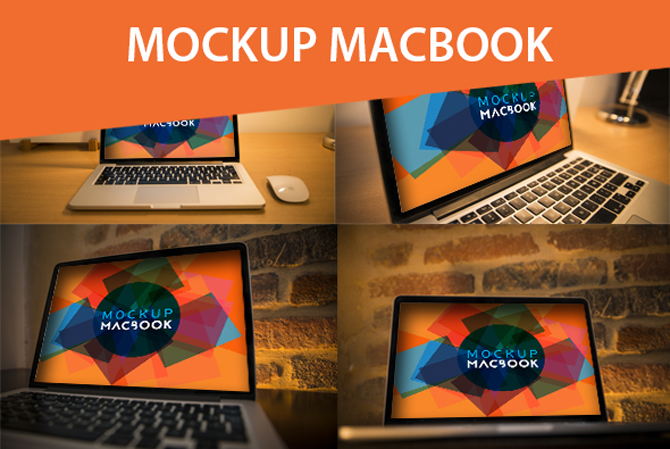 Here is a free pack containing 6 PSD photorealistic mockups. They are fully editable and come with smart objects of 3000 x 2000 px.
* * *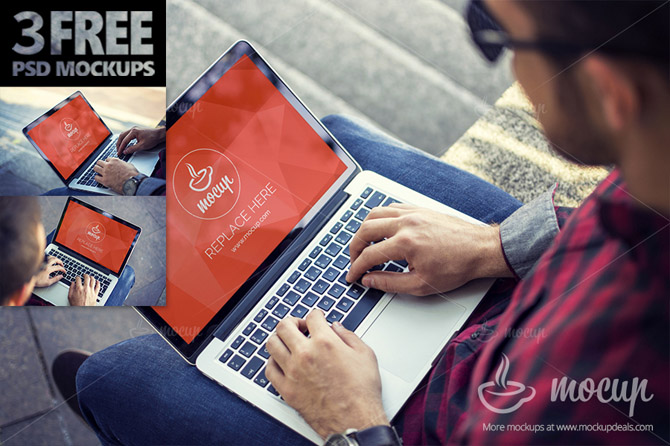 These 3 photorealistic PSD mockups show the usage of a MacBook outside. The PSD file of each mockup is 3088 x 2056 px, whereas the screen size is 1280 x 800 px.
* * *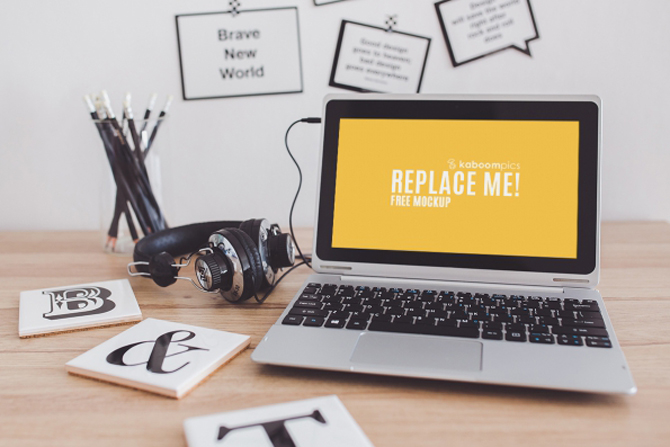 This free PSD mockup pictures a laptop with headphones on the desk. The dimensions of the smart object are 3579 x 2386 px and 300 dpi.
* * *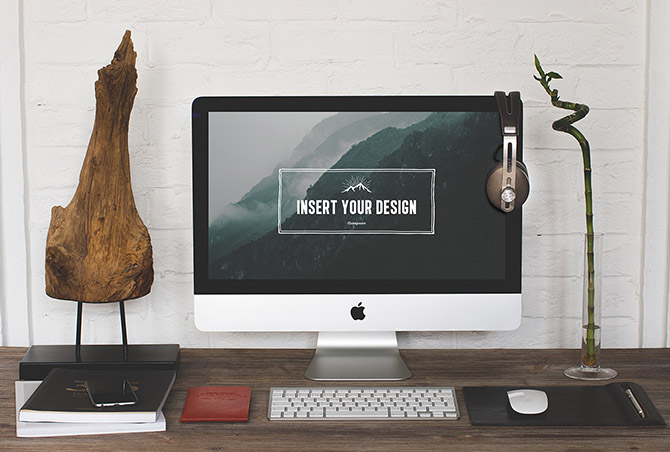 Take a look at 2 mockups of iMac and MacBook screens on the desk. Smart objects will make it a breeze to bring changes to your design.
* * *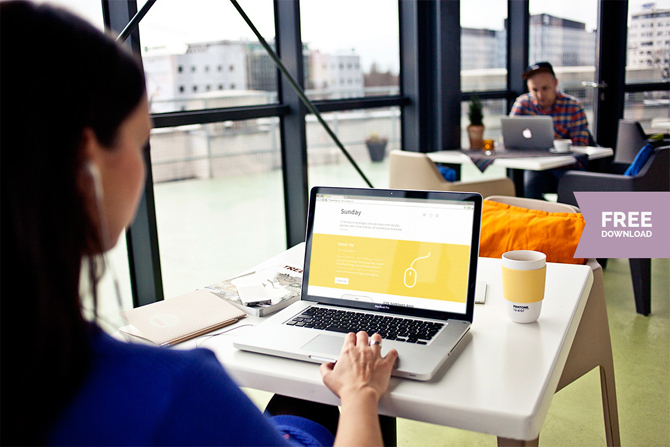 This freebie of 3000 x 2000 px is a part of a premium photo mockup pack. With its aid, you can show your artwork on the MacBook display in an informal setting.
* * *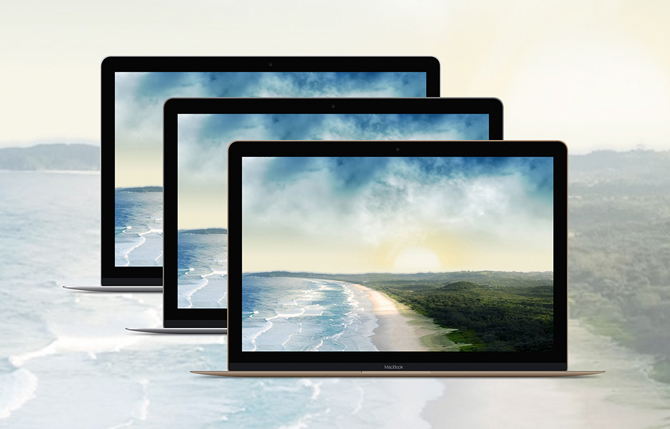 Here is a high-quality PSD mockup of 2304 x 1440 px. It depicts 3 Apple MacBooks in different shades, namely golden, silver and space gray.
* * *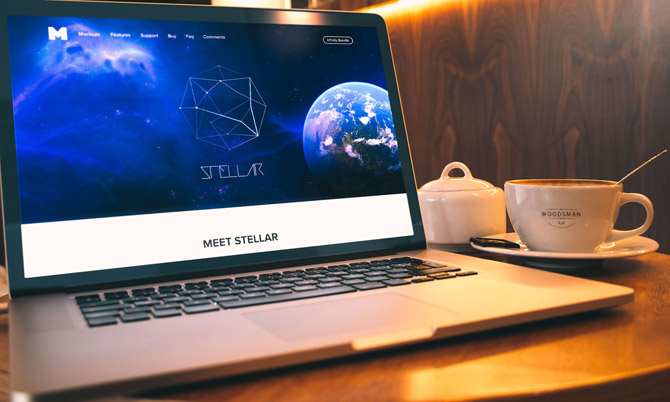 Check a mockup with a MacBook screen to show off your main work and a coffee cup to display the logo of your company. The size of this free photorealistic mockup is 3000 x 2000 px.
* * *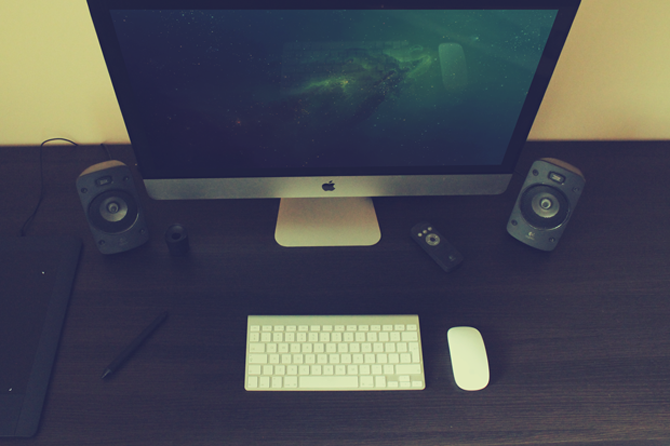 This dim photorealistic iMac mockup presents a working place with Apple and Wacom devices. The iMac screen resolution is 2560 x 1440 px, while the overall image is of 4500 x 3000 px.
* * *
Free PSD Mockups of Smartphones & Tablets
Now, let's focus on mockups allowing you to demonstrate UI designs via smaller viewports.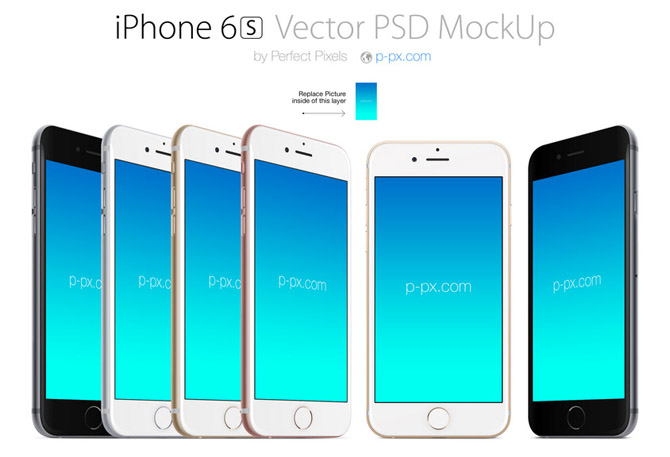 This iPhone 6S Mockup is perfect for showing mobile apps and responsive layouts. It illustrates Apple devices in a vertical position, both at frontal and angled viewpoints. Available phone colors include space gray, gold, rose gold, and silver.
* * *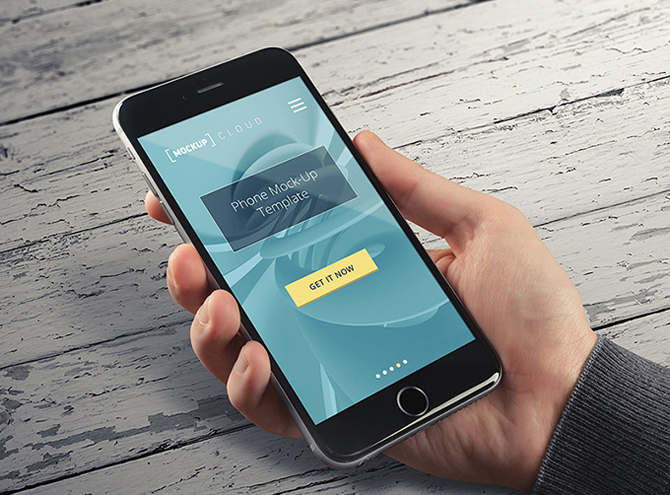 This well-organized iPhone mockup of 3500 x 2335 px and 300 dpi, is no notable for professional perspectives and shadows adding an effect of depth to it. It also comes with 3 backgrounds and a customizable color of the device.
* * *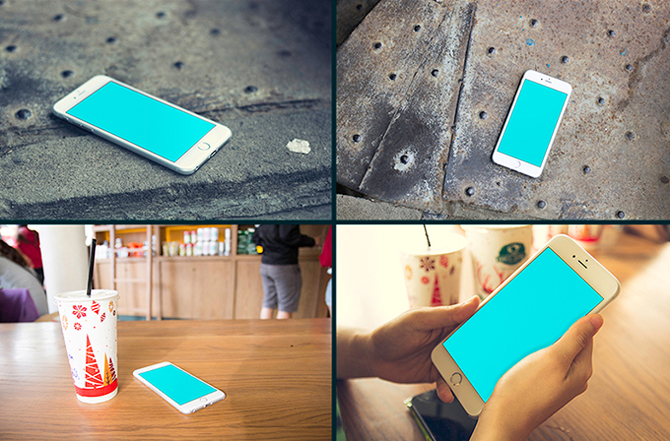 Here is a free mockup pack with 8 fully editable PSD files. In 4 of them, iPhone 6 is shown in a cozy, sunlight environment, while the rest feature an iron background.
* * *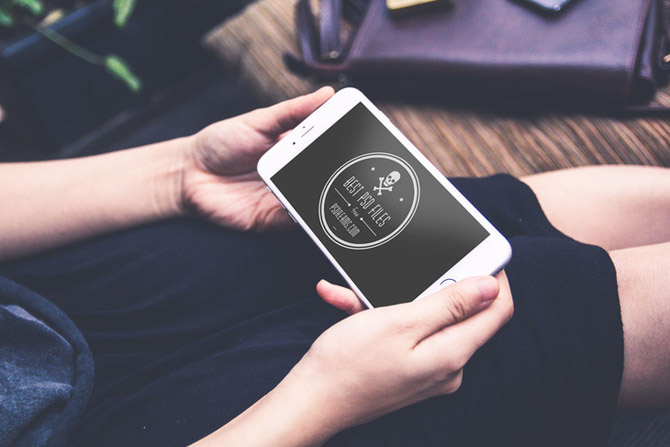 Whether you are a designer of mobile apps or website templates, these 6 iPhone 6 PSD Mockups will help you represent your work professionally, with a photorealistic effect.
* * *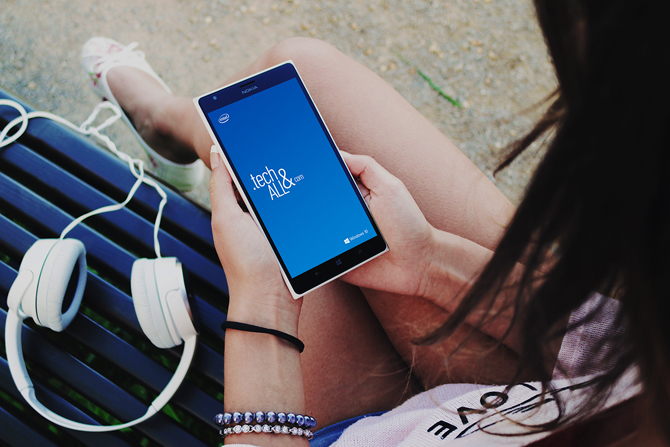 The next freebie of premium quality we'd like to share with you is this free Nokia Lumia Mockup. It is designed in 3000 x 3000 px resolution.
* * *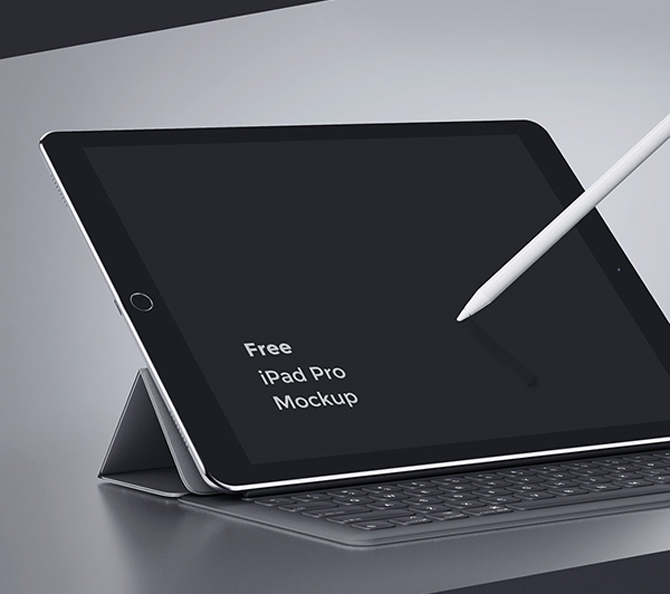 This mockup of 4000 x 3000 px boasts 2 scenes with iPad Pro and stylus. Using smart objects, you can insert your design into the tablet screen, change the stylus position or remove it if you like.
* * *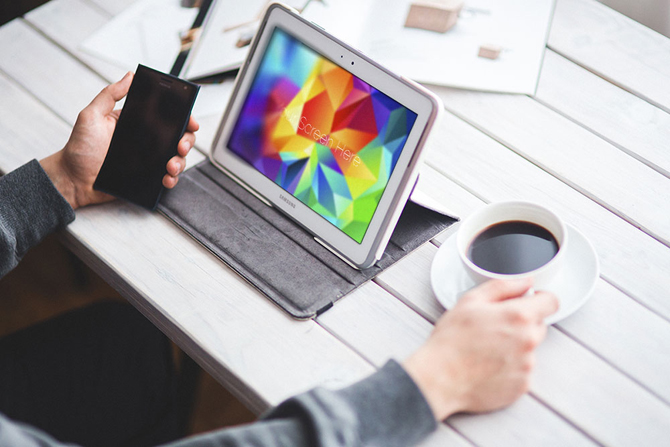 Here is a free set of 3 high-resolution Photoshop mockups that depict Samsung Gallaxy Note in a light setting.
* * *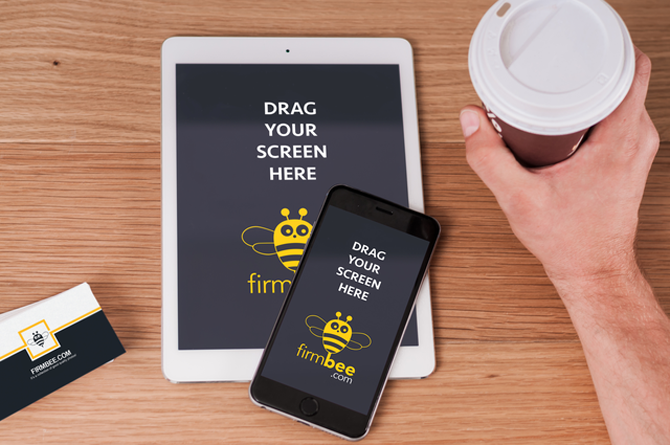 If you make use of this mockup, you can take advantage of two Apple devices, i.e. iPad and iPhone 6, at once. Next to them, there are also business cards and a paper cup of coffee. The image size is 4208 x 2795 px.
* * *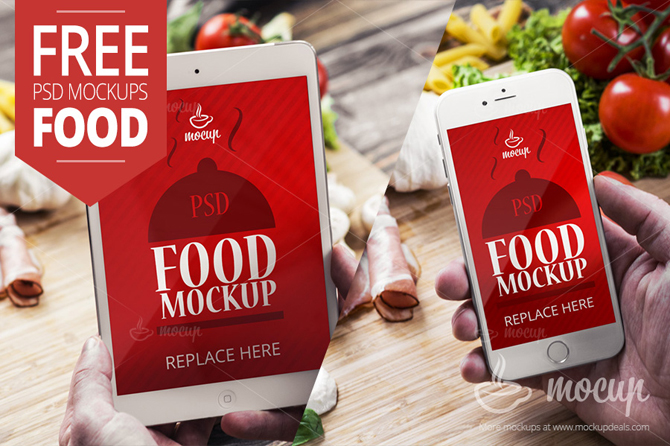 With this freebie, you get an access to 2 easy-to-use mockups of iPad Mini and iPhone 6. The parameters of the PSD file are 3088 x 2056 px, while screen sizes are 750 x 1334 px and 768 x 1024 px respectively.
* * *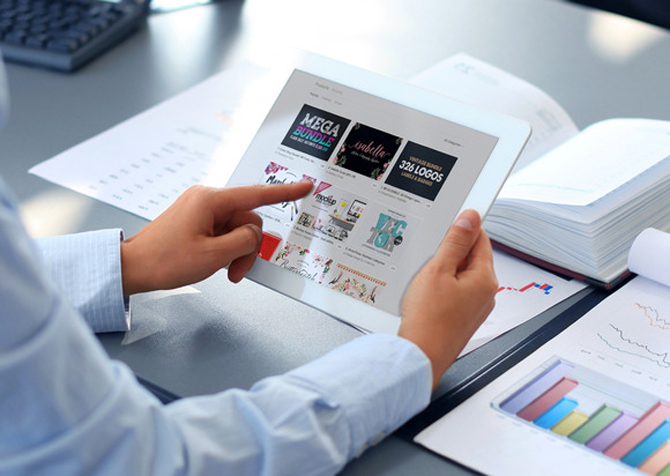 The last freebie featured in our set is this tablet PSD mockup. Its major highlights include a photorealistic image, high resolution of 5616 x 3744 px, and an easily changeable background via smart objects.
* * *
Here we are. If you need an elegant interface to show the end user what your project will look like, this set of the latest free PSD mockups of 2015 will come to help. Layered with smart objects, they can be easily edited. In such a way, you will be able to save your time, efforts and money without compromising the quality. What's more, you will have an opportunity to make a favorable impression on customers to motive them for a purchase eventually. Just don't forget to read license terms to make sure you will use them right.