A great way to find a worthy theme for a website design is to look through sets of top-rated templates. Listings of this kind enjoy wide popularity among web surfers, as they have been compiled based on the unbiased feedback of people who have already employed the listed items in their projects. Recognition of the target audience can signify their decent quality in terms of functionality and appearance, that's why it's reasonable to make use of top-rated products.
As the last days of summer are gone, let's sum up the achievements in the web design community over this season. Here's a set of top responsive WordPress themes made up according to customers' testimonials. With its help, you will have an opportunity to become aware of the latest trends and choose the theme that will make your site look modern. Before proceeding to the overview of these templates, learn about the features they have in common apart from users' approval.
Responsiveness. Due to this feature, you site will have a brilliant look on any device regardless of a screen resolution.
Cherry Framework. Powered with this tool, the themes you can see below ensure proper usability and easy adaptation to your requirements.
Fresh Touch. Using one of these themes, you will let your web resource stand out with its innovative features.
WPML Support. It allows for building a multilingual site so that your content could reach residents of different countries.
Detailed Guidelines. The themes presented in our post are well-documented, which ensures their flawless implementation.
As you see, these best responsive WordPress themes have a lot of features to benefit from. Look through their designs and choose the template that will help you create memorable presence on the web.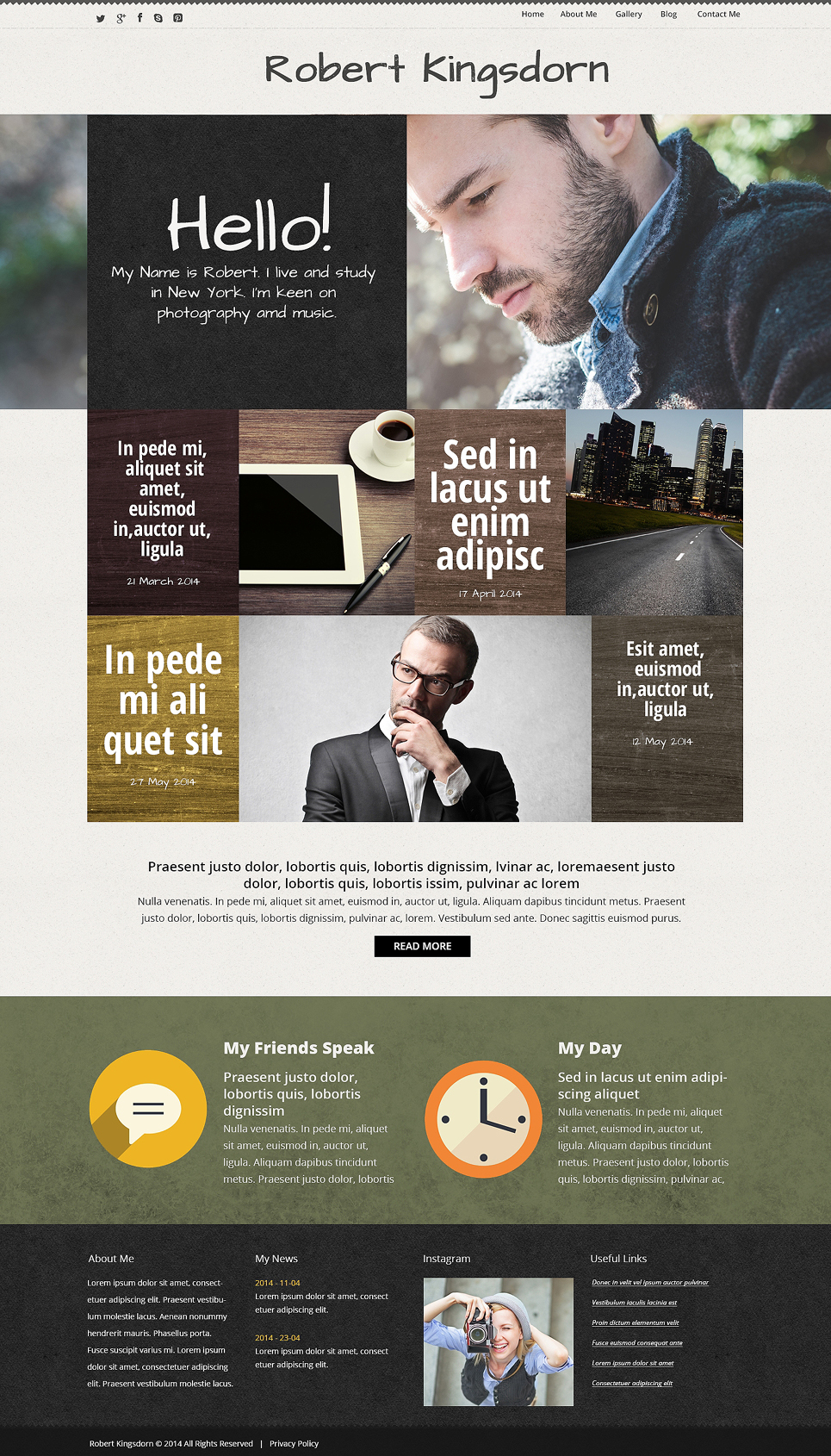 With cut-throat competition on the labor market, job seekers should make use of any possible ways to reach potential employers, and a virtual CV is one them. Building one by means of this theme, you will be able to present yourself as a true professional in your business, which will guarantee you multiple offers from HR managers of the leading companies.
* * *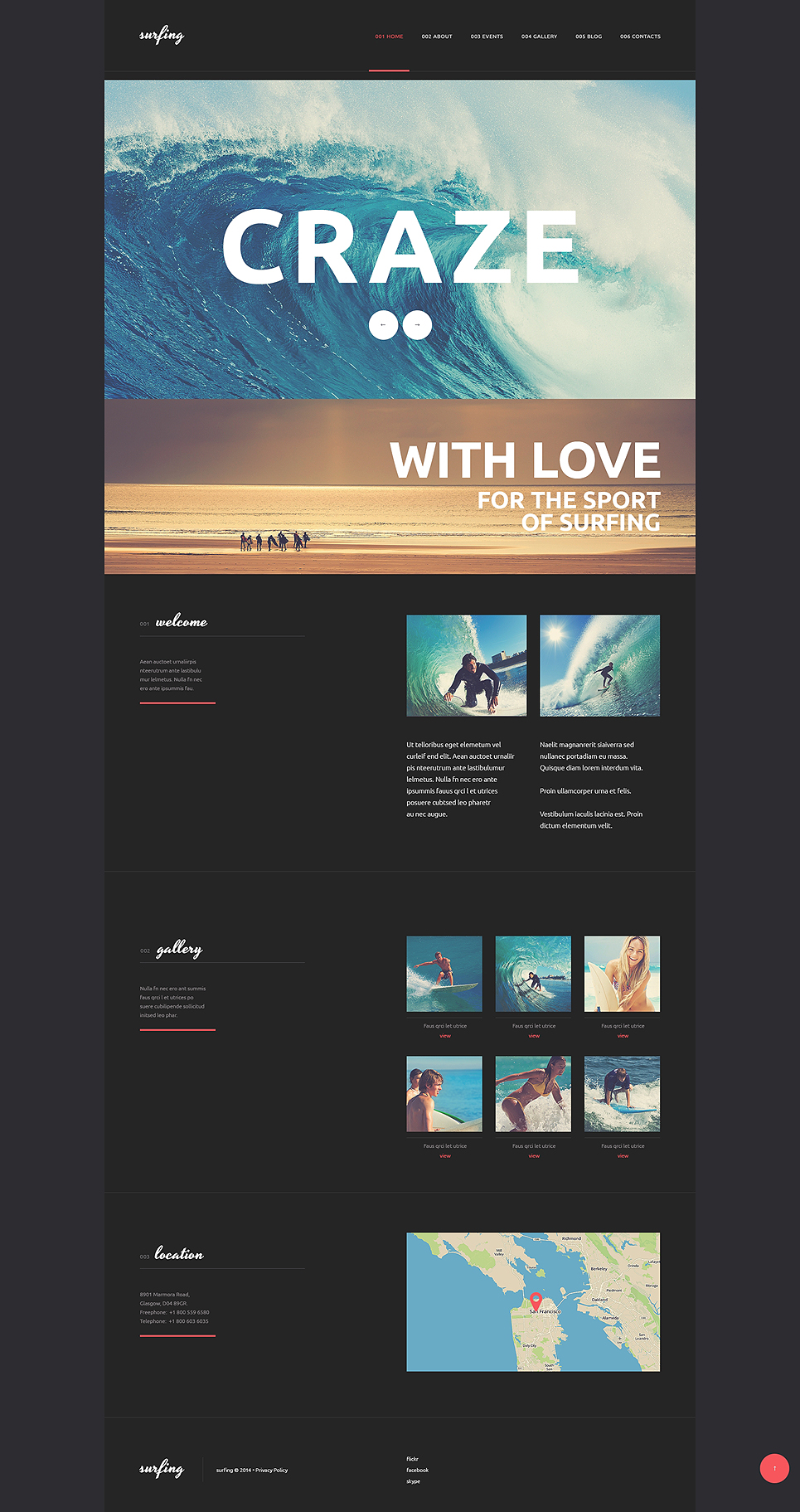 A great way to promote a surfing club is to set the air of excitement right on a website, which can be observed in this theme. Once adventurous individuals take a look at vibrant images of surfers riding massive ocean waves, they will be inspired to join the promoted club.
* * *

To help web designers create remarkable portfolios, this theme has been devised. With its parallax effect embedding a special sense of depth to the homepage, people can boast off their artworks in a more engaging way. It's definitely an efficient tactic to catch fancy of the audience.
* * *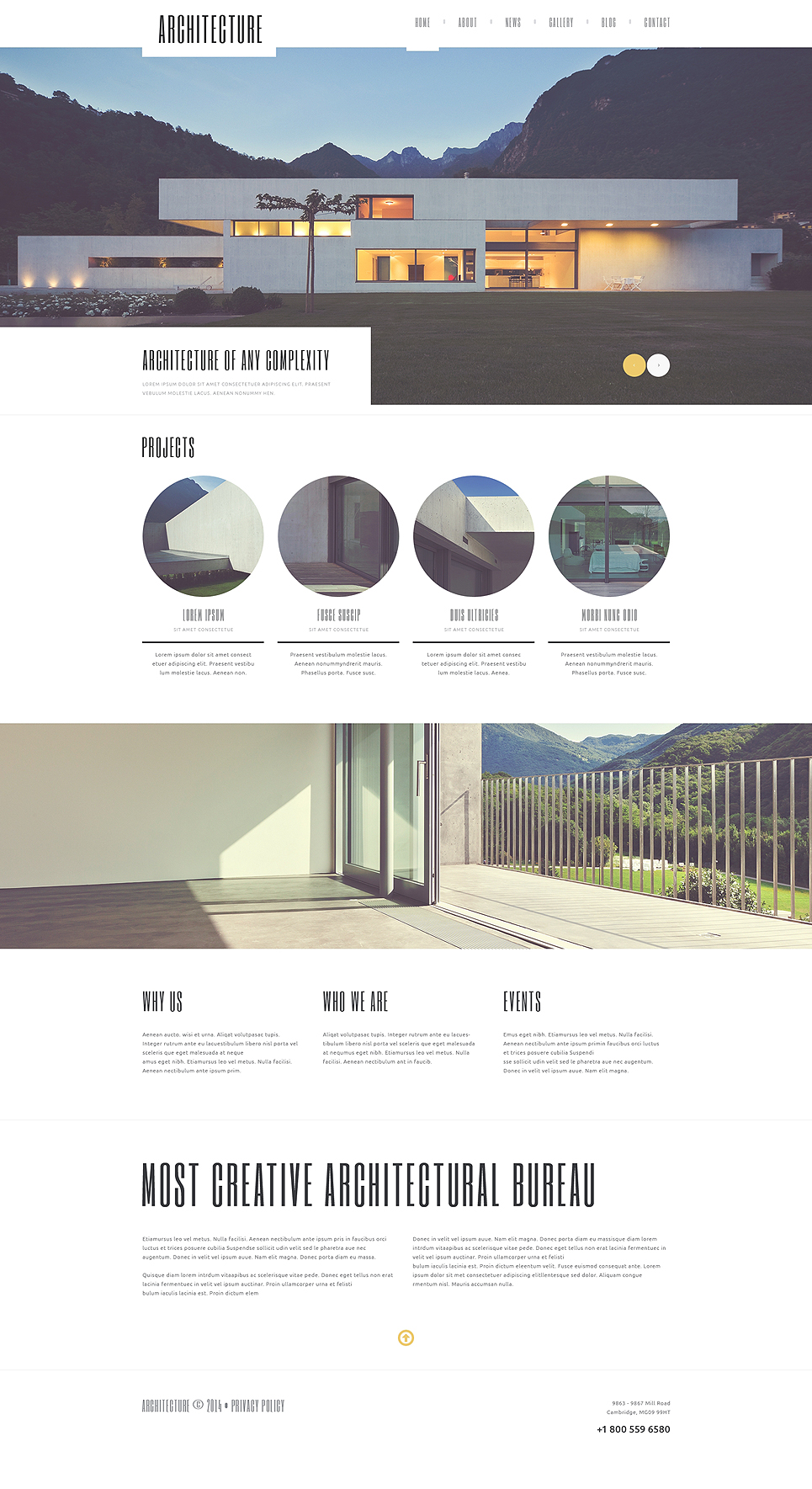 Today, almost everyone seems to dream of living in a house that looks simple and elegant, that's why many architects focus on principles of minimalism in their projects. To demonstrate their adherence to the mentioned trend, this theme with an uncluttered design will come in handy.
* * *
This theme is designated to inspirit individuals to plunge into the atmosphere of extreme sports. Thanks to its breathtaking imagery combined with a parallax effect, website visitors will come up with an adrenaline rush that will energize them for furious actions.
* * *

Here's another example of a striking portfolio that can bring success to job applicants. Using this theme with vivid elements, ghost buttons, and parallax effect, you will make sure that your candidature will appeal to potential employers.
* * *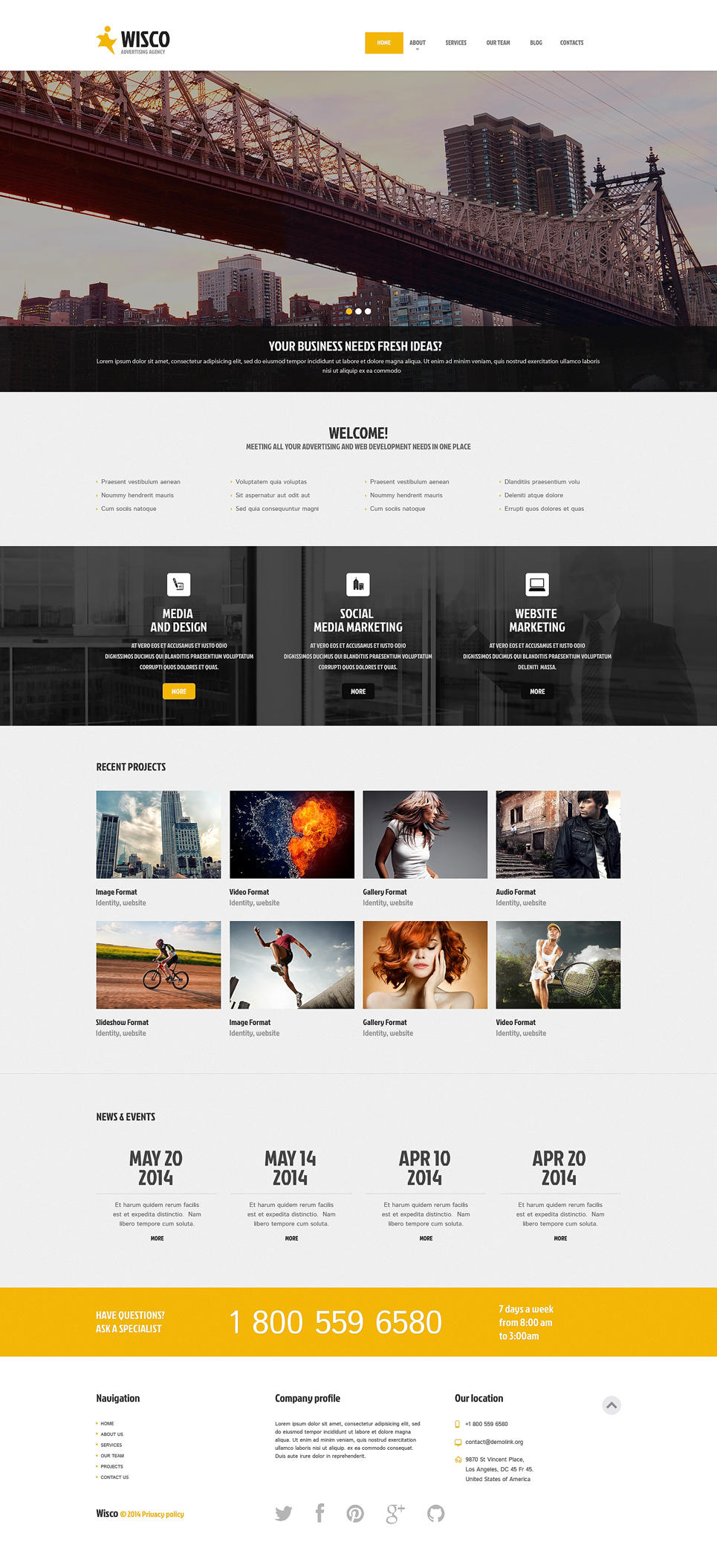 To create a solid image for an advertizing agency, this theme will be of great use to you. With its powerful visual aspect, your company will look prestigious and reliable in the eyes of potential clientele. Thus, they will entrust promotion of their business to your experts without a moment's hesitation.
* * *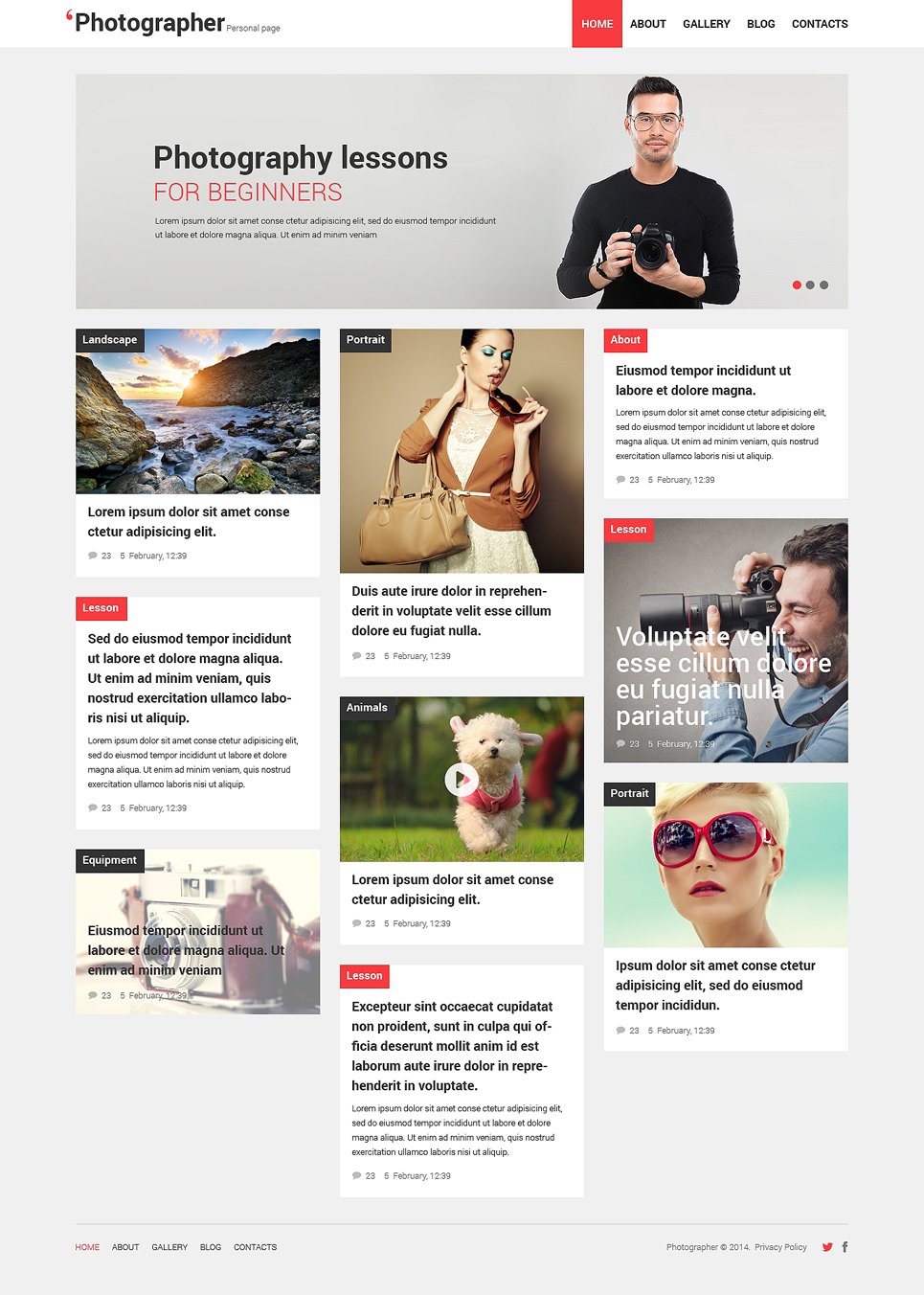 With the help of this theme, photographers will get an outstanding portfolio to impress connoisseurs of art with their projects. Wisely structured and ideally balanced, the template doesn't have any loud elements in its design, which allows artists to put their photos in the spotlight.
* * *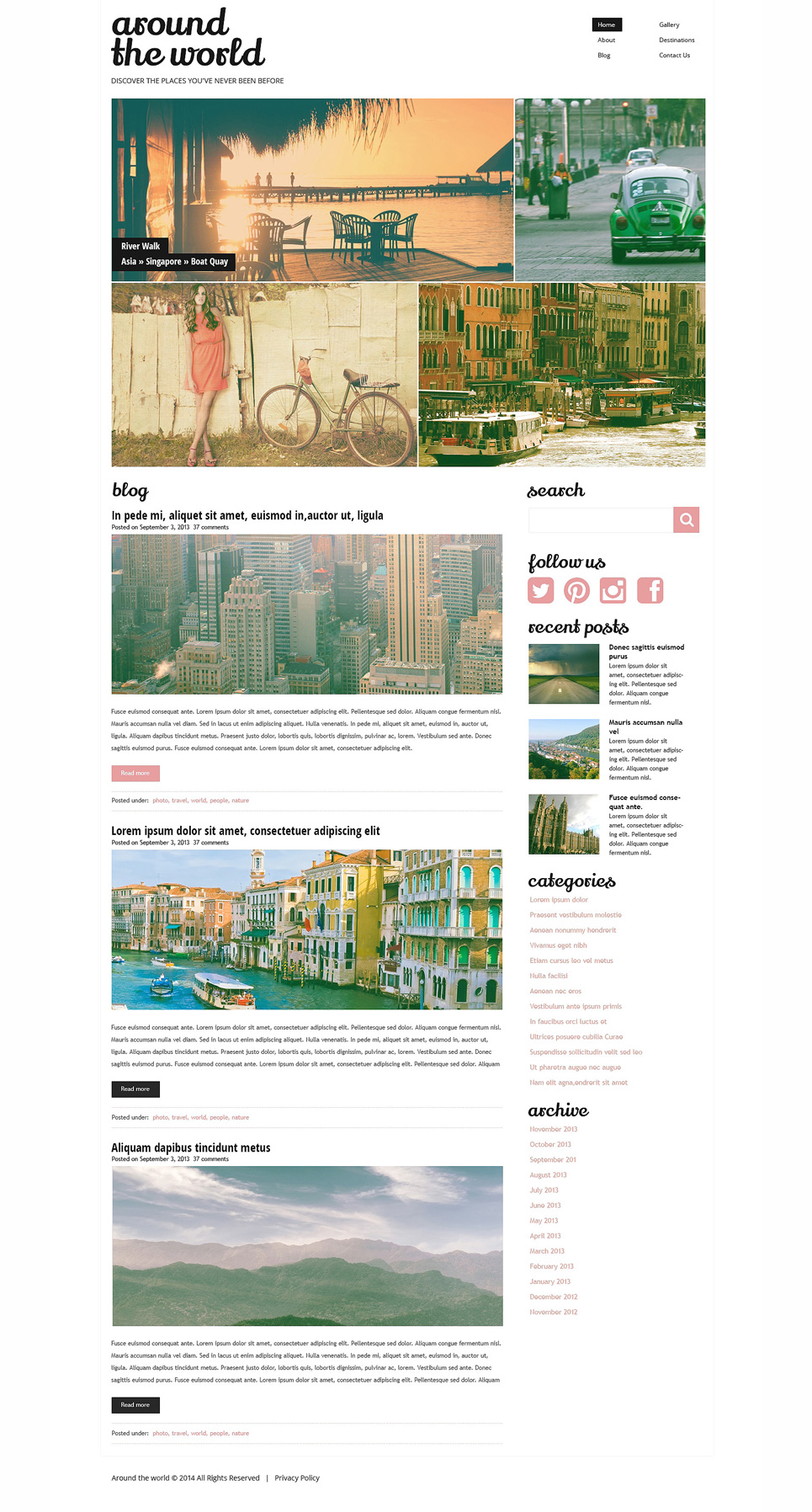 Thinking about the place visit, many vacationers resort to travel blogs as they can find useful information about tourist destinations there. If you choose this theme to design a tourism-related site, no traveler will pass it by. By means of its stylish gallery with a hover effect, you will welcome people on your platform and keep them there for long.
* * *
This is the last option in our set of top responsive WordPress themes that captivated the audience in summer. If you are eager to share your world outlook with people and gather like-minded individuals in one place, this template with will assist you in creating it.
* * *
As you see, every template in our set offers something unique to users. Don't hesitate to employ one of these awesome WordPress themes in the design of your site, and it will undoubtedly stand out on the web. Don't forget to tell about your success in the comments below, please.