As you may guess by the title, all flower templates featured in this article are free to download. You may use them for flower blogs, online flower shops, personal blogs, family websites and other websites you have in mind.
Another good thing about flower website templates is that source files are also included. Thus, you can edit templates to fit your needs.
Please note this is the first article of two which introduce the variety of
flower web templates that are available for free. So, check back soon and
you'll find more free templates that any designer and webmaster would be happy
to download. And now, enjoy the first 20 free web templates that come with flower images and graphics.
Free Flower Web Template #1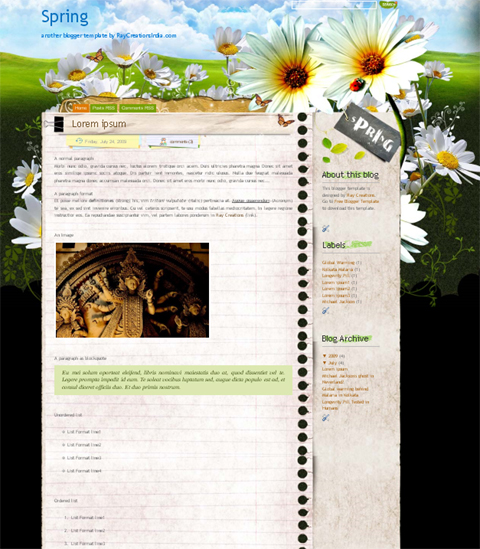 Free Flower Web Template #2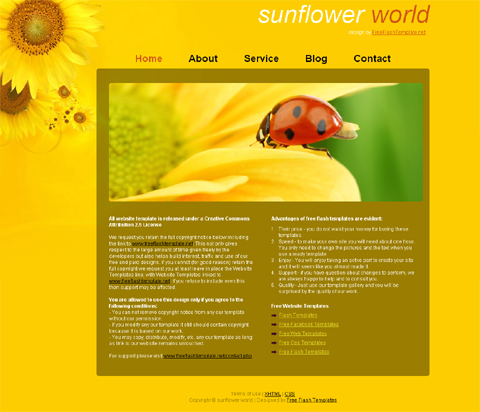 Free Flower Web Template #3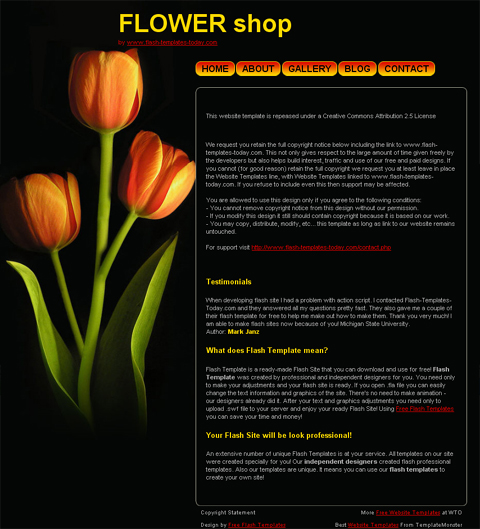 Free Flower Web Template #4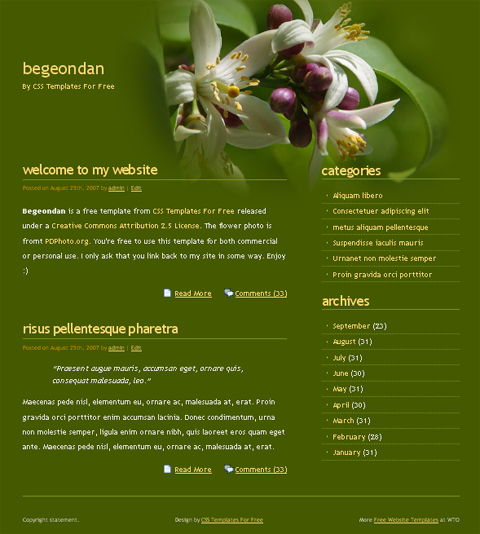 Free Flower Web Template #5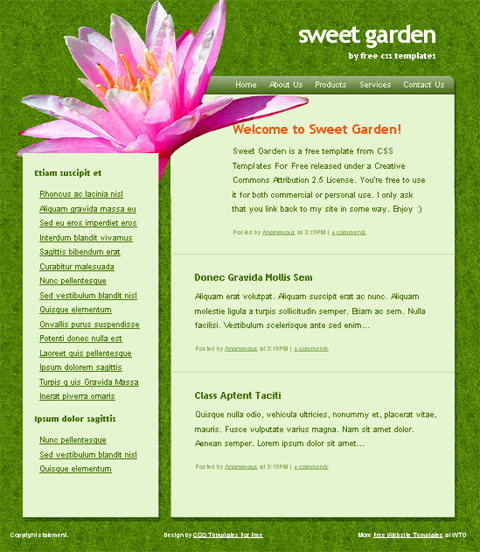 Free Flower Web Template #6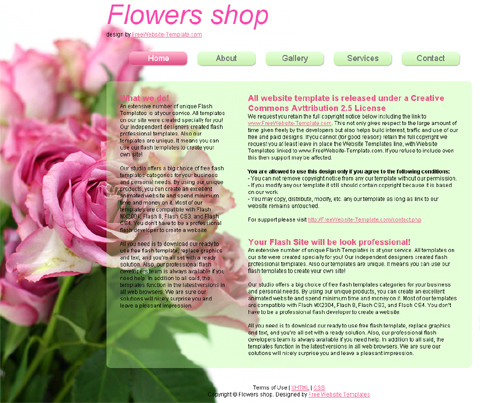 Free Flower Web Template #7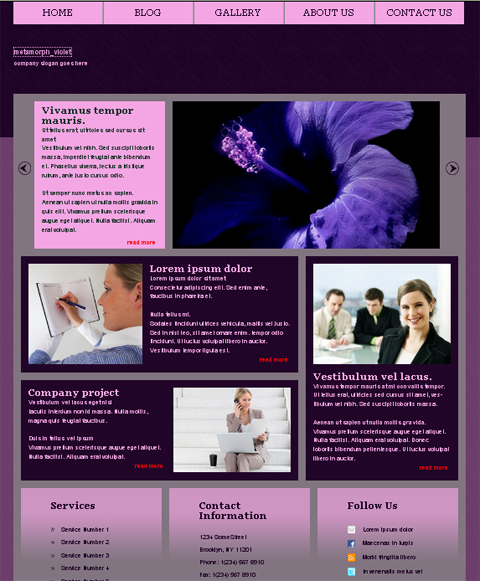 Free Flower Web Template #8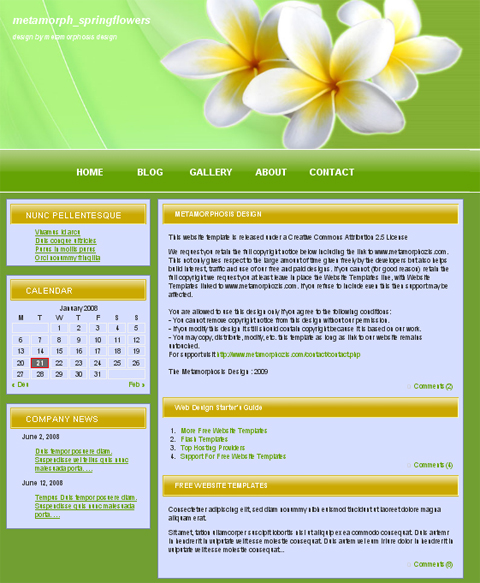 Free Flower Web Template #9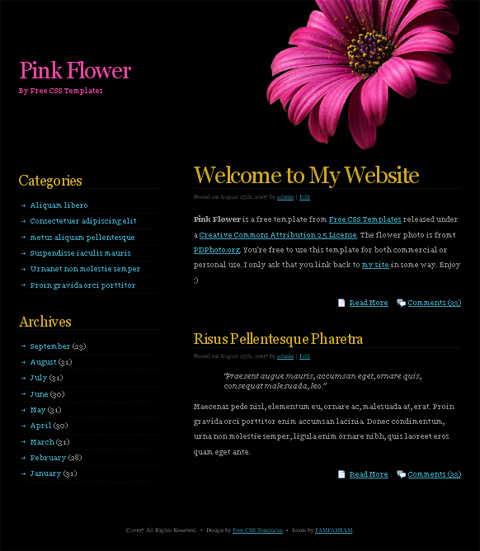 Free Flower Web Template #10
Free Flower Web Template #11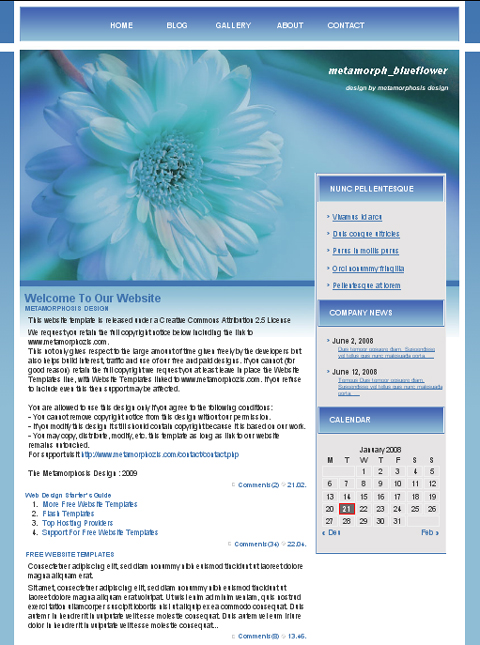 Free Flower Web Template #12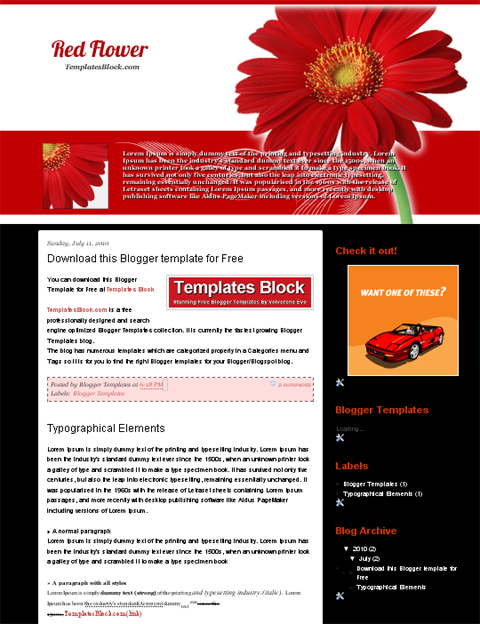 Free Flower Web Template #13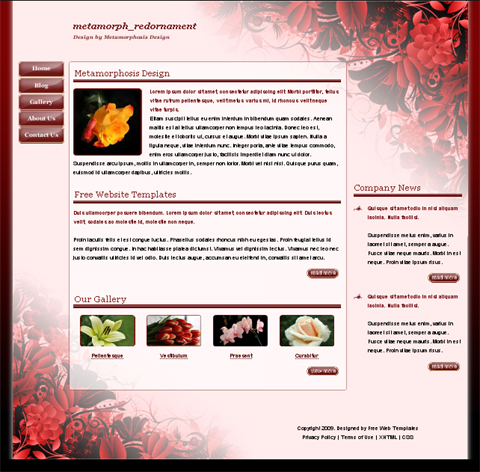 Free Flower Web Template #14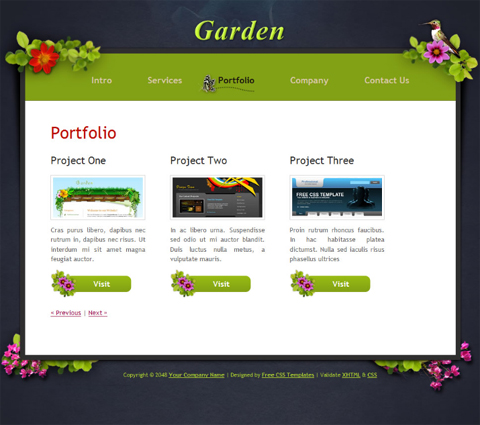 Free Flower Web Template #15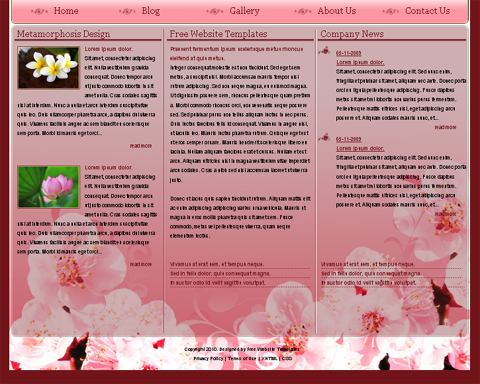 Free Flower Web Template #16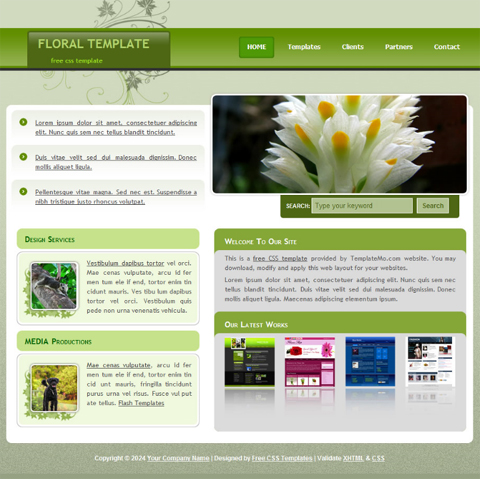 Free Flower Web Template #17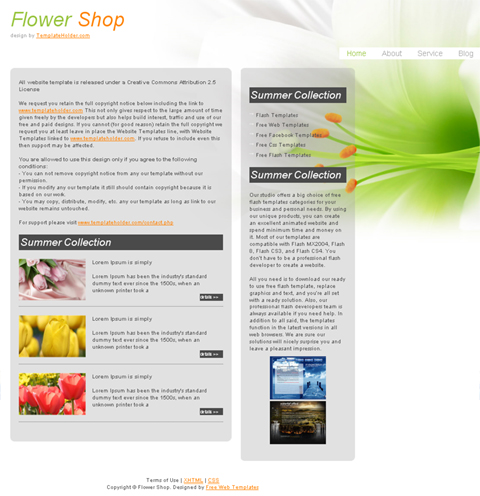 Free Flower Web Template #18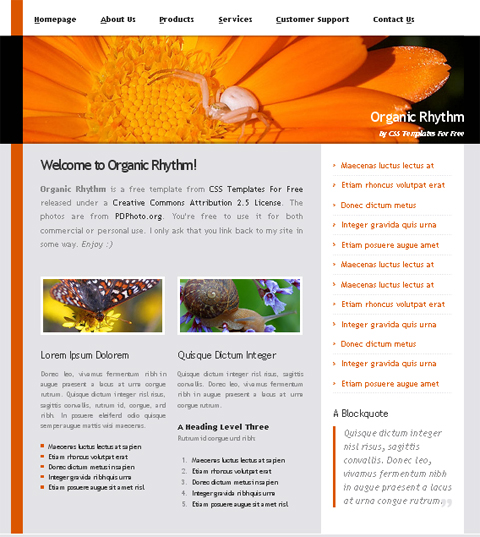 Free Flower Web Template #19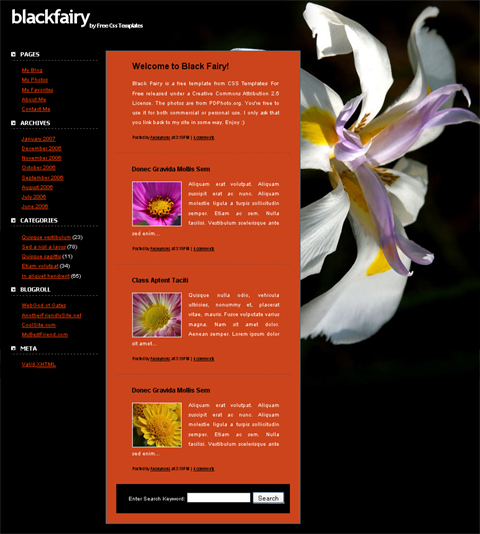 Free Flower Web Template #20