Not long ago, TemplateMonster developed a number of exclusive PrestaShop themes that are far ahead of other eCommerce designs. The themes are packed with extraordinary front pages, original subpages, completely revised modules, and full dumps of content. Over a comparatively short period, these designs became quite popular among users, which motivated the company's developers to continue their work on them. Eventually, they updated one of these nonstandard PrestaShop themes dubbed Styler. And today we'd like to focus your attention on its updates. Here is an overview of what Styler's change log includes.
Modules
TM Google Map. The module enables you to add an interactive Google map to your website's front page. On the map, you can mark addresses of your stores and complement them with short descriptions.
TM Sample Data Installer. Thanks to a renewed version of this module, it will take you only a few easy steps to install the sample data.
TM HTML Content. This module has been updated to provide broader opportunities of design for you. With its help, you can insert ad / info blocks into your site. There are several positions to display content: displayNav, home, top, topColumn, left and right displayLeftColumn / displayRightColumn, footer. Furthermore, this multilingual module can function on multi-store websites.
TM Social Login. By means of this updated module, you can let visitors register and sign in to your site via their Facebook and Google+ accounts.
* * *
Pages
TM specialists have also added a number of new pages to Styler. In such a way, you will have all the essentials at hand while building your store. Take a closer look at each of those pages.
About Us Page. Version 2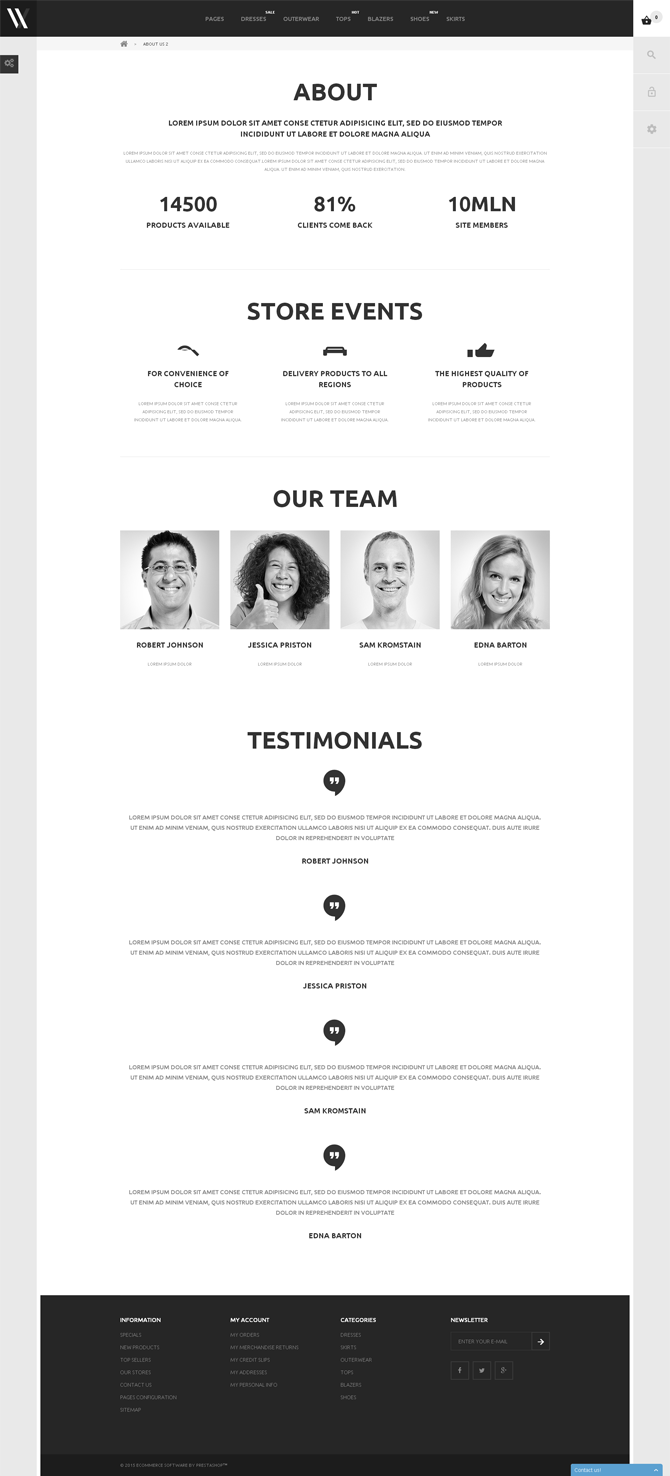 * * *